Spétses
Old Spice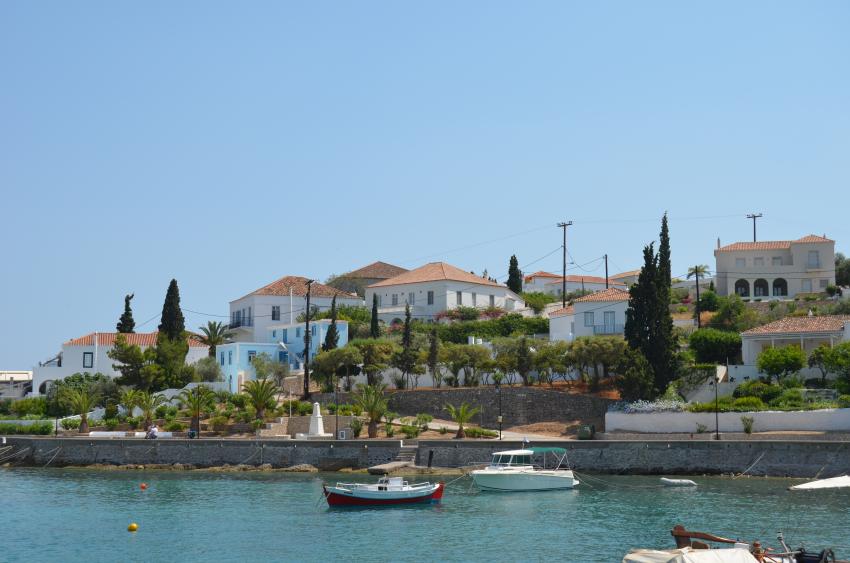 Spétses is a beautiful low-lying, pine-scented island in the Argive Gulf, the furthest from Athens, a factor that long kept it more relaxed than its more accessible sisters. For all that, it's an old hand at tourism: since the First World War Athenian families have come every summer for its safe beaches and climate.
The island still attracts visitors lured by the luscious descriptions of John Fowles' The Magus, as well as a merry mix of British and Athenians, nearly all on motorbikes – it's a lot noisier than Hydra and considerably less posey, although the new boutique hotels seems set to make it a more upmarket place.
History
Although discoveries at Ag. Marína indicate that Pityoussa, as Spétses was called, has been inhabited since 2500 BC, it stayed out of the spotlight for the next 4,000 years. No one is even sure how the island got its current name; the best guess is that the Venetians called it 'Spice,' or spezie.
Text © Dana Facaros
Images by dronepicr, George E. Koronaios, Jean Housen, Pedro, Σταύρος