Folegandros
Little drama queen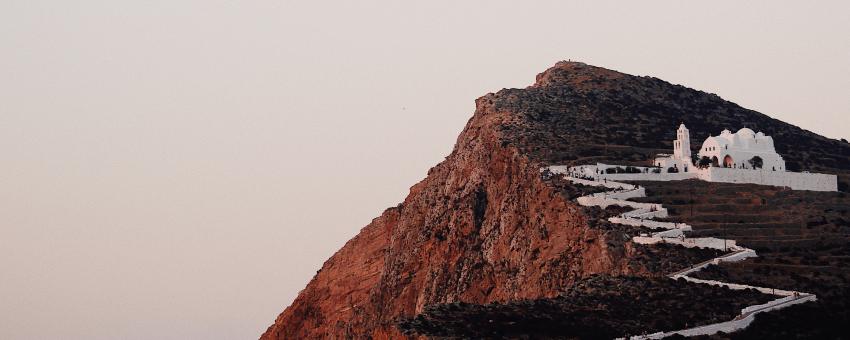 Arid and mountainous, long an island of exile – Socialist Prime Minister George Papandréou, father of Andréas, was once an unwilling guest – Folégandros is now an increasingly trendy place to get away from it all by choice. With sheer cliffs and a breathtaking Chóra built to defy pirates, it is one of the most alluring of the Cyclades.
With only 760 inhabitants (down from 4,000 in the 1940s) Folégandros is one of the smallest Greek islands with a permanent population. In myth, Folégandros was a son of King Minos of Crete, and his legacy can be seen in the labyrinthine paths across the island, laid out to confound invaders. Linguists, however, say the name Folégandros comes from the Phoenician Phelekguduri, 'rockbuilt'; one ancient nickname was Aratos, 'the iron-bound'.
Many of the landscapes look as if they had been whipped to a froth by a furious god, then suddenly petrified, an effect curiously softened by a smattering of churches with breast-shaped domes.
Around the Island
Text © Dana Facaros
Images by Chris Ouzounis on Unsplash, Frente, Klearchos Kapoutsis, Nikos Patsiouris, rene boulay, Zde