Sifnos
Golden island of chefs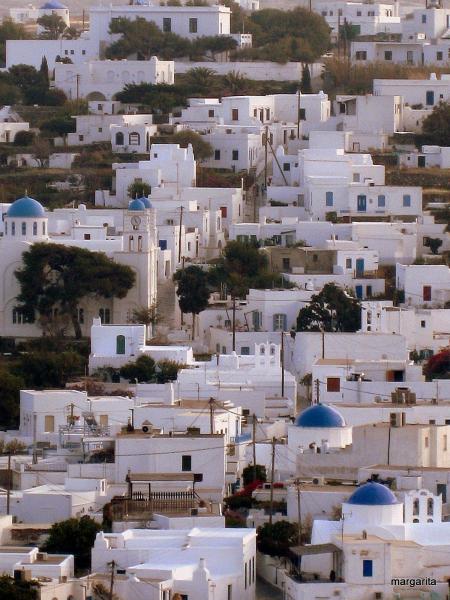 Sífnos in recent years has become the most popular island in the western Cyclades, with good reason – it is an island of peaceful serendipity, with gentle green hills, vineyards, watermelon patches and olives, charming villages and long sandy beaches, beloved by its 2,000 inhabitants who keep it spick and span.
It is famous for its pottery and its cooks, ever since Sifniot Níkos Tselemntés wrote the first modern Greek cookery book (to this day, any cookbook in Greece is called a tselemntés). Sífnos produces superb olive oil, and the people speak with a sweet singsong lilt.
One of the best things to do on Sífnos is walk: the landscape is strewn with Venetian dovecotes, windmills, 300 little chapels and 52 ancient towers (more than the rest of the Cyclades combined) left over from a sophisticated signalling system devised in the 5th century BC— a bit after the fact, in Sífnos' case.
History: the Island that Laid Golden Eggs
Text © Dana Facaros
Images by Archway Andres, Elisabetta Stringhi, Fingalo, Howard Chalkley, Jon Corelis, Phso2, Zde