Ikaria
The island of longevity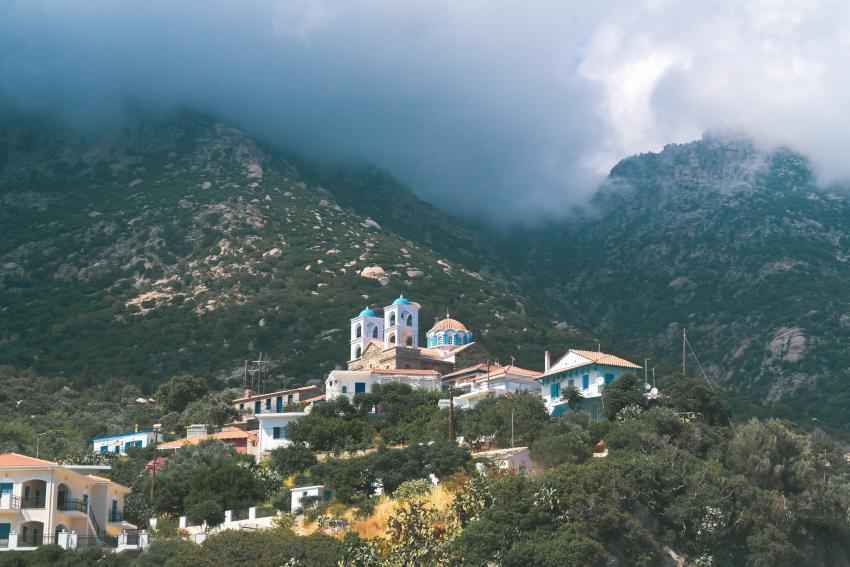 Ikaría is one of the most mountainous islands in Greece, divided neatly in two by the dorsal range of Atheras, its peaks over 1,000m, often lost in billowing cloud. A giant sea cucumber on the map, 40km long and only 5 to 9km wide, it presents a forbidding, rocky face to the world.
Yet both the wooded north coast (with a monopoly on the sandy beaches) and more rugged south coast (with pebbly beaches and rocks) are watered by mountain springs that keep them green under oak, pine and plane trees, with added natural air-conditioning from the wind.
The Ikarian Sea is one of the wildest corners of the Aegean; if it's calm on one side of the island it's more likely than not blustery on the other, whipping up rainbows of sea mist. Forget the myth: it was the wind that brought Ikaros down here, not the sun.
Don't come here if you're in a hurry or want to see big sights; life here is at such a slow pace that the locals joke about living in their own private Ikarian time zone. Development, too, has been slow here, partly for political reasons, partly by choice, and nearly all is in the traditional style; in recent years Ikaría has been held up as a model microcosm of environmental and economic sustainability.
Text © Dana Facaros
Images by Experience Greece, George Tsiagalakis, Creative commons License, Man77, Matías Callone, Rosa-Maria Rinkl, Sarah Mutter on Unsplash, Yiannic2020