Meganisi
Jagged jigsaw beauty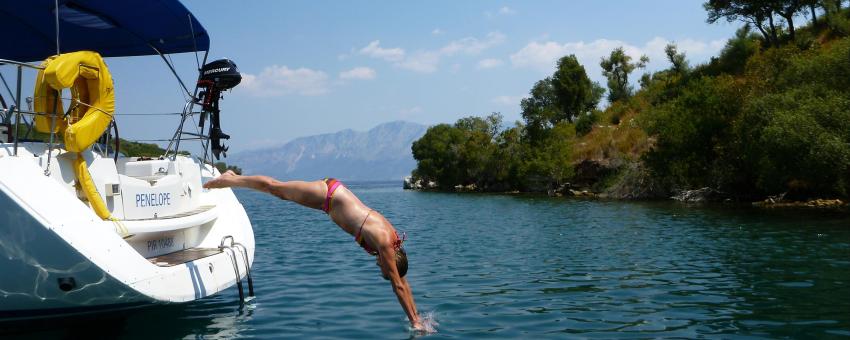 For those hankering for a peaceful, low-key taste of authentic Greece, try Meganísi, a wildly indented jigsaw piece, covered in forests and ancient olive groves, with little beaches tucked in here and there, although in the past couple of decades it's been well and truly discovered—but still lovely for all that.
The 'big island' (big, that is, among the islets off eastern Lefkáda) is believed to be the island of Taphios in the Odyssey, and the base of the semi-mythical Teleboans, sailors and pirates who at one point were powerful enough to take on the king of Mycenae.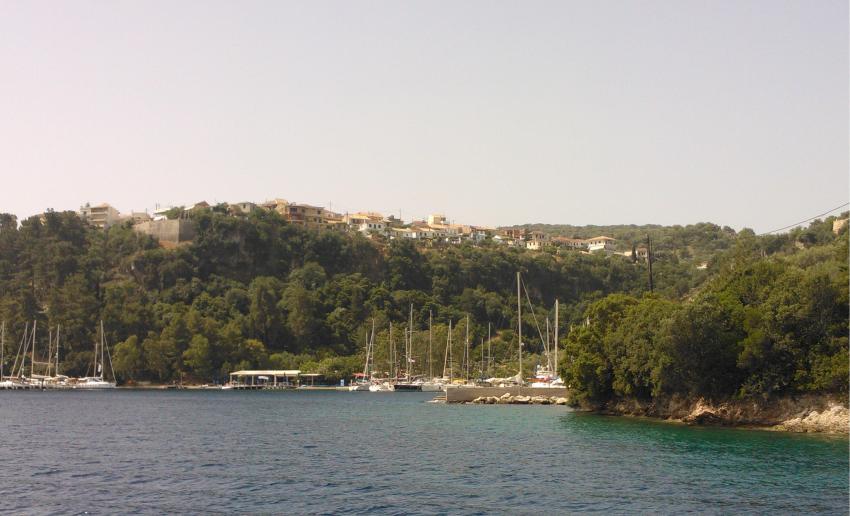 Meganísi's 2,000 souls are spread out in three villages. From the pretty, laid-back port of Váthi, a 10-minute walk up the road leads up to the 'capital', Katoméri, from where roads head down to the beaches of Elía, Limonári, Fanári and Athéni Bay, as well as to the tiny port, Atherinoú Bay, with a clutch of fishing boats. The third village, Spartochóri, sits on a slope, with a beach and port, Spília, where big yachts converge in the summer.
The excursion boats from Nydrí, Lefkáda, usually call at Meganísi's long tail, at the yawning 90m (295ft)-deep Papanikólaos' Grotto, the second largest in Greece and named after the daring Greek resistance submariner who used to hide here when he wasn't lurking around Páxos and dart out to attack Italian ships; and at the sandy beach of Ag. Ioánnis.