Samothraki
Island of the Great Gods of the Underworld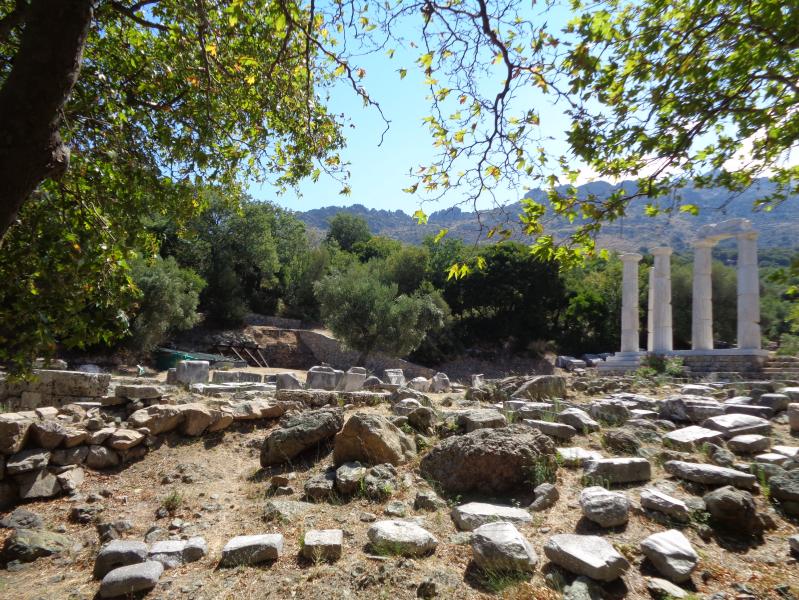 Samothráki is an island of lingering magic, of cliffs, nightingales, plane forests and waterfalls sweeping around the Mountain of the Moon (Mount Fengári, 1,664m), the highest in the Aegean; Poseidon sat on its summit to watch the Trojan War.
Often wind-whipped and lacking a natural harbour, Samothráki was nevertheless one of the most visited islands of antiquity, thanks to its sanctuary of the Cabeiri, the Great Gods of the Underworld. Today its natural beauty and 'mystical energy' attracts a fair number of New Age types (not least because you can camp for free). Be aware that most hotels and restaurants close between October and Easter, and bring cash; the island's banks can run out, and few places accept credit cards.
History
Once densely populated, Samothráki owes its importance to its position near the Dardanelles – the strait named after the legendary Samothracian Dardanos, founder of Troy; its oldest shrine (the rock altar beneath the Arsinoëion) goes back, according to Herodotus, to the pre Indo-European Pelasgians—confirmed (Herodotus is usually right!) by recent excavations at Mikró Vouní on the island's southwest coast.
Text © Dana Facaros
Images by Dimitri B., Dimitris Siskopoulos, Ggia, GSalaveris, Kamikaze1975, Marsyas, Creative Commons License, PD Art, Sir Adavis, S.Nikolakakos