Corfu Town
A Venetian British and Greek beauty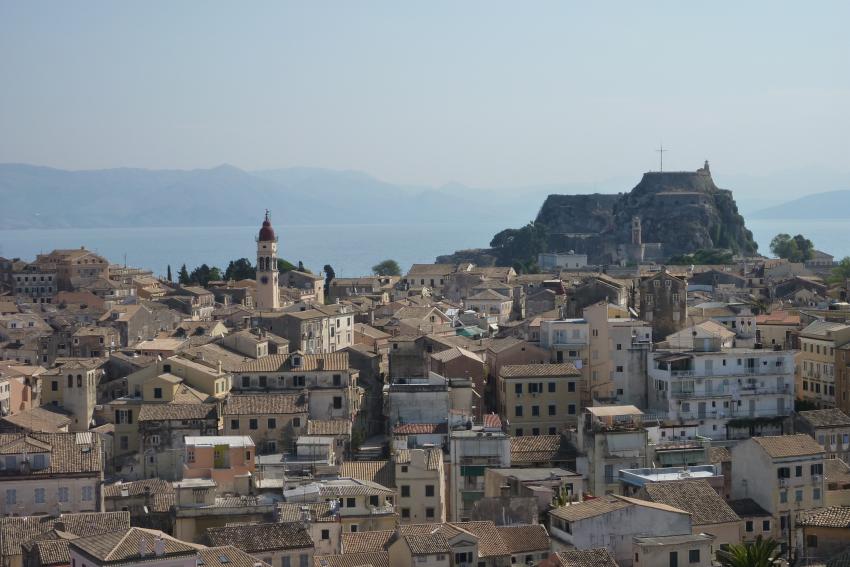 The capital of the Ionian islands, beautiful, urbane Corfu Town (pop. 40,000), was laid out by the Venetians in the 14th century when the medieval town, crowded onto the Old Fortress on Cape Sidáro, had no room to expand. They began with the Campiello (from campo, Venetian for 'square'), where three or four-storey houses loom Venetian-style over the narrow streets, here known as the kantounia.
By the time the new walls were added in the 16th century, the Venetians built in the more open style of the Renaissance, laying out a series of central streets and small squares. Some of the finest houses, decorated with masks, stand along the upper Esplanade, where gentle shades of Savoy red and pink peel off gracious Venetian façades. Then the British came, and added a set of elegant Georgian public buildings.
The Esplanade (Spianáda) and the Listón
The heart of Corfu Town is the great green space called the Spianáda, or Esplanade, one of the largest public squares in Europe. Originally a field left open for defensive purposes, it began to take its present form as a garden and promenade when Napoleon ordered for the aristocracy (or those on the list, hence the name). Then, as now, the Listón was a solid row of elegant cafés; at night the monuments and trees are floodlit for effect.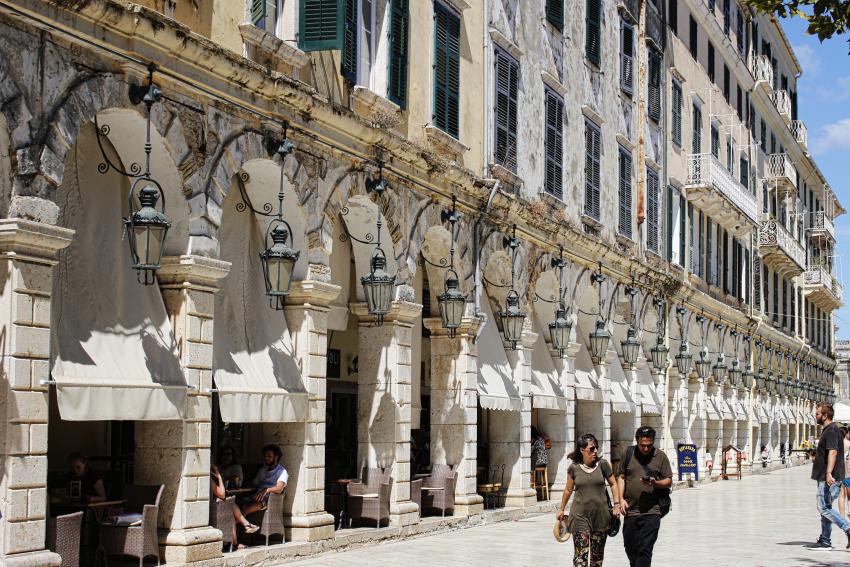 Text © Dana Facaros
Images by Dean Sas, Dr.K., Dr K, Creative Commons License, Jeff, julie corsi, Julien Maury, Marc Ryckaert (MJJR)