Corfu: South of Corfu Town
Ancient Corcyra and Mon Repos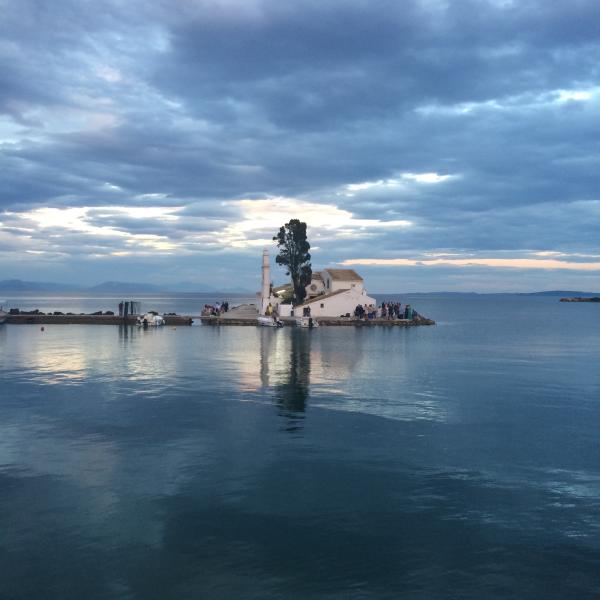 From Corfu Town, city bus no.2 from Plateía Ag. Rócco goes to Mon Repos and the garden suburbs draped over little Kanóni Peninsula dangling south of Garítsa Bay. Before it was sacked by the Goths in the 6th century AD, ancient Corcyra or Palaeopolis stood here with two harbours: the ring-shaped port of the legendary King Alcinous, now filled in, and what is now the Chalikiopóulos lagoon.
Excavations of Palaeopolis revealed Roman baths, the agora and dockyards of Alcinous; some ancient stones were re-used in a basilica, founded in the 5th century by Bishop Jovian and last rebuilt in the 17th century. Archaeologists reckon there are many more finds buried in the peninsula, which was built up before anyone bothered to dig
Mon Repos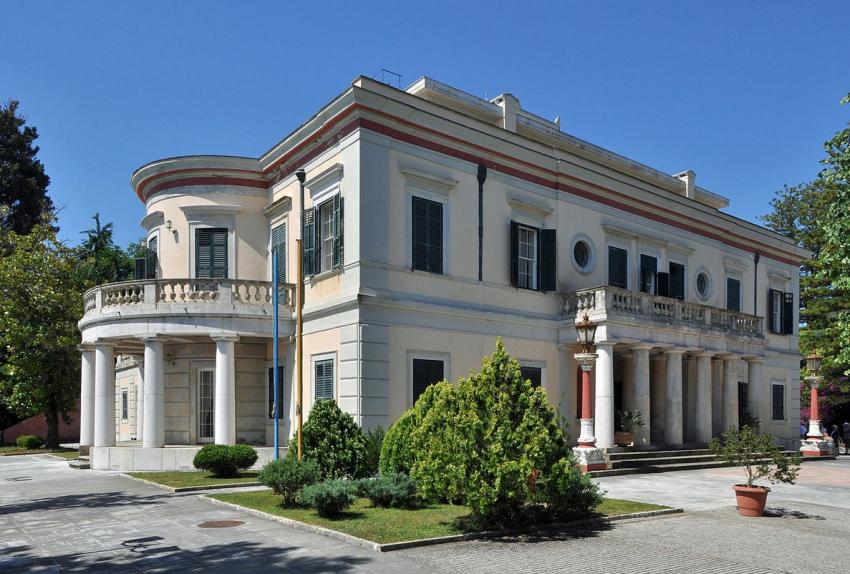 Across the road are the gates to the bosquey gardens and Regency villa of Mon Repos built by High Commissioner Sir Frederick Adam for his Corfiot wife. The Greek royal family later adopted it; Philip, the late Duke of Edinburgh, was born here in 1921. In 1994 Papandreou's government allowed Corfu to repossess the estate from the exiled King Constantine, and today it contains contains finds from Palaeopolis and enjoys beautiful views down the coast; in the grounds, once a botanical garden, are the unexcavated ruins of a Doric temple, perhaps dedicated to Poseidon.