Robert Guiscard
Genius and Extrovert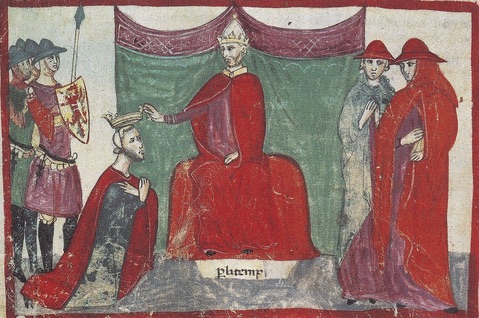 The name Fiskárdo on Kefalonia is derived from Robert Guiscard, the terror mundi of his day, whose very name made popes, emperors and kings tremble in their boots.
Born in 1017, the sixth of 13 sons of a minor Norman nobleman named Tancred de Hauteville, Robert began his career as a mercenary working for (and against) the Byzantines and Lombards in Italy. By a mix of adroit military leadership, an eye for the main chance and cunning (his nickname Guiscard means 'crafty'), he made himself Duke of Apulia, master of southern Italy.
Other brothers came to join him; the most successful was the youngest, Roger, who married a cousin of William the Conqueror, defeated the Arabs of Sicily and founded a dynasty of Norman-Sicilian kings.
In 1085, after defeating Emperor Henry IV's attempt to dethrone Pope Gregory VII (Hildebrand) and sacking Rome, Robert Guiscard and his Normans were on their way to do the same to Constantinople, on the excuse that Emperor Michael VII had locked up his empress – Guiscard's daughter – in a convent.