Donoússa
Quiet little island east of Náxos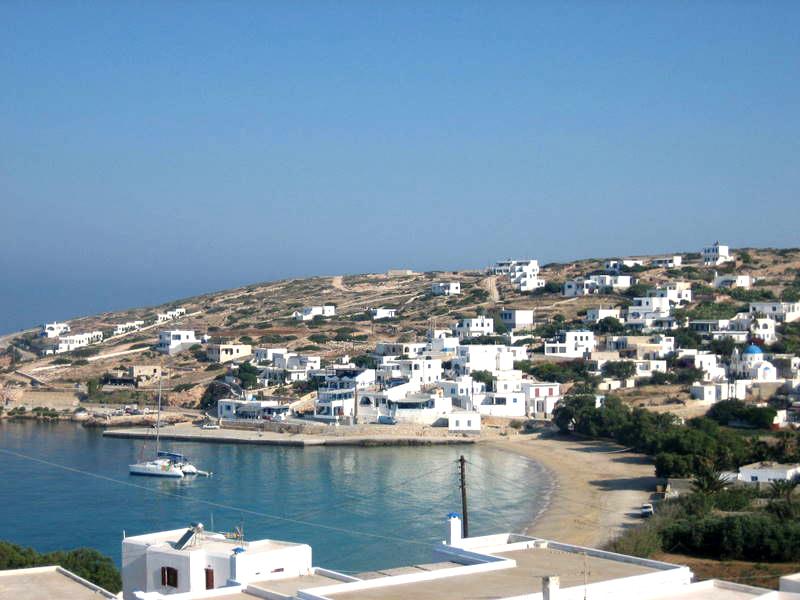 Donoússa, due east of Náxos, and northernmost of the chain of 'Back Islands', is even more remote and has few ferry links. Larger and more mountainous than the others, its Geometric-era settlement (900–700 BC) was excavated by Váthí Limenarí, but most visitors come for the fine beaches, with taxi boats to get you to them in July and August. Otherwise a good place for walkers and hermits, although a little bus goes back and forth on the paved road.
For Stávros, the port and main village, the beautiful sandy beach of Kédros is a 25-minute walk. Resources can be stretched stretched in high season; Mersíni, with tiny village a 20 minute walk up hill has spectacular views, and two tavernas for drinking them in along with your and a spring.
The island's second best beach, Livádi enjoys a dramatic setting, and is an hour's walk east of Stávros. On the north side of the island, little Kalotarítissa, a 75 minute walk from Stavrós, is near the third beautiful beach, Trypiti, overlooking a tiny islet.