Koufonísia
Beachy Islands for fashionistas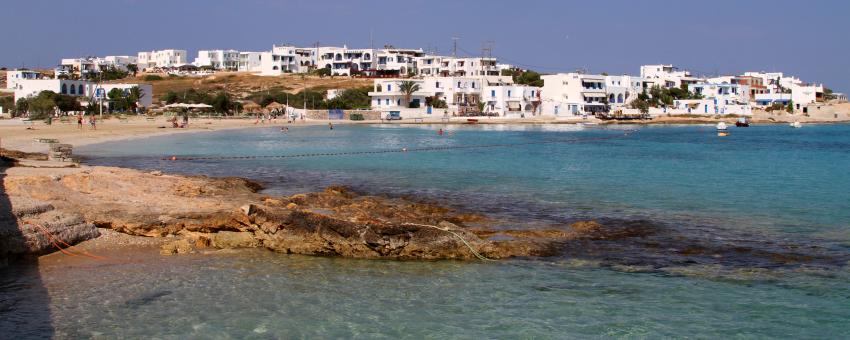 The most popular of the Little Cyclades or 'Back Islands' near Naxos, the two Koufonísia islands (Áno Koufonísi and Káto Koufonísi) boast idyllic sands and perfectly transparent turquoise waters.
Áno Koufonísi, the inhabited one exerts such a compelling charm on its visitors that many can't stay away. Once the hideaway of intrepid independent travellers, it is now jammed in July and August with trendy Athenians and Italians, into spear-fishing or perfecting their tans.
The enchanting one and only village, Chóra, set on a low hill above the quay, has its back to the sea; a waterfront windmill is the main landmark. Life centres on the cobbled main street; in summer it turns into a big party.
Text © Dana Facaros
Images by Anne-Claude Faillétaz, Carlo Pelagalli, Carlo Pelagalli, Creative Commons License, Jeff Nyveen