Schinoússa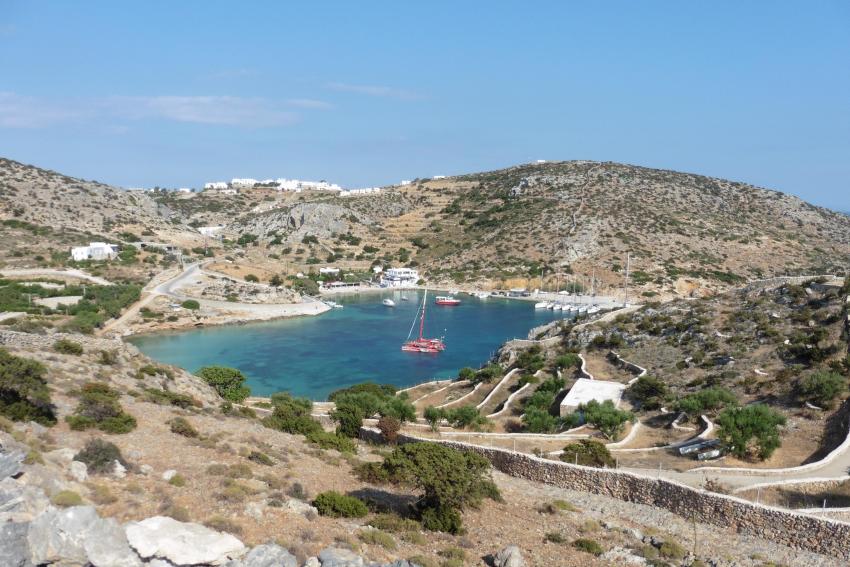 Schinoússa hit the world's headlines in 2006, when a huge cache of illegal antiquities was recovered in a police raid on an island villa, part of a spectacular smuggling case that involved the Getty Museum and a big Greek ship-owning family.
Nothing much else has happened here in the last ten thousand years, which is how the rich folks who hide out here like it. Scenically less attractive than the other small Cyclades, Schinoússa is still very Greek and charming. There are only 85 inhabitants in winter, increasing in summer to around 200, most of them farmers trying to make ends meet. Or posh villa owners.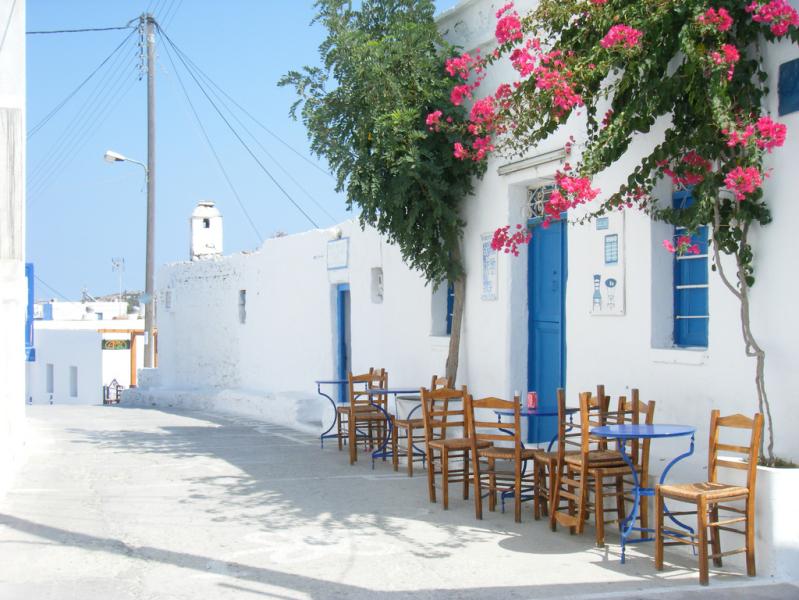 Ferries dock at the tiny port of Myrsíni, but the main settlement is Chóra, also known as Panagía, less than a mile up the hill, where village life goes on regardless of tourists. You can take the old cobbled mule track for a short-cut, but it's a hot hike in summer. From there a steep track runs down to the grey sand beach at Tsigoúra.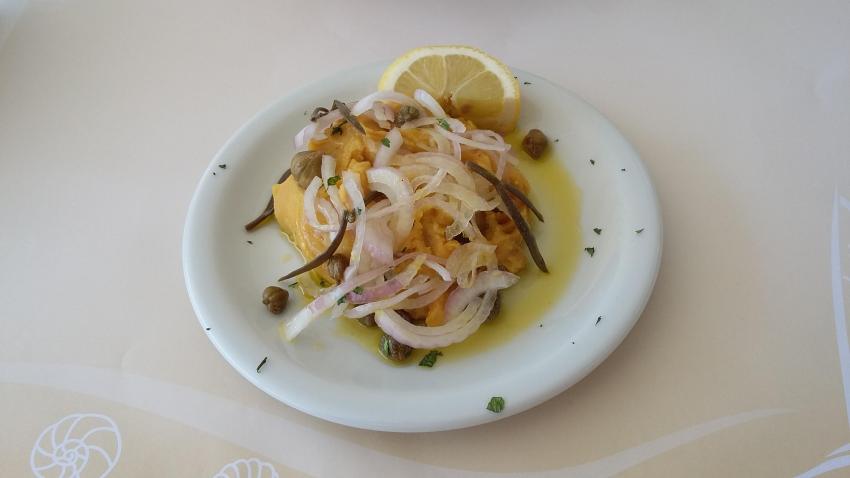 There are about 17 beaches on the island, many bleak and littered by the wind, but Psilí Ámmos is worth the 25-minute walk from Chóra across the island, via the ghost hamlet of Messariá. A rough track takes you to its low dunes with turquoise waters; in summer it's a favourite free camping spot.