Ag. Efstratíos
Volcanic and remote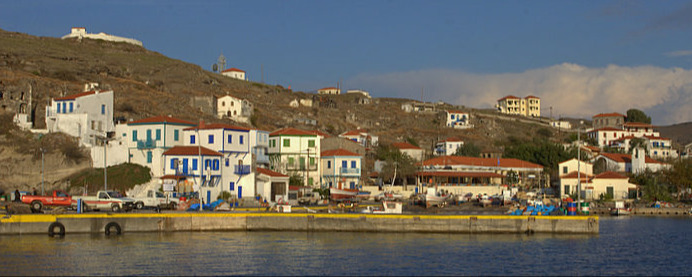 The remote little volcanic triangle of Ag. Efstrátios (or Aïstratí) lies 21 nautical miles southwest of its big sister Lemnos, which along with the port of Lavrio east of Athens has the most regular ferry connections to the isaand.
It's so remote that it was one of several islands of exile: between 1936 and 1962 and again in the 1970s Ag. Efstrátios was the second most important after Makronisos. It's above all a place to go in search of solitude, and really good fish. Monk seals shelter along its coasts, and it's part of the Natura 2000 network.
Named for the 9th-century saint who was exiled here for opposing the Iconoclasm and buried there, the island has been inhabited from Mycenaean times, and on the north coast stand the walls and ruins of the ancient settlement, which endured into the Middle Ages.