South of Rethymnon
Between the White Mountains and Psilorítis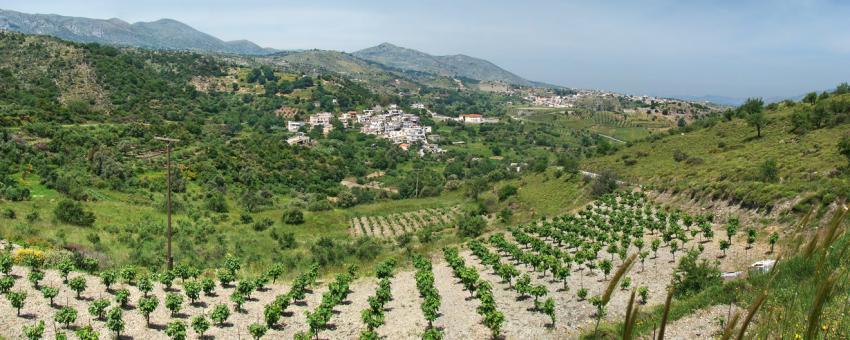 Crete's smallest prefecture, Réthymnon, encompasses the narrow 'neck' of the big islands, wedged between the White Mountains to the west and Mount Ida, or Psilorítis (2,456m/8,057ft), to the east.
The north coast, fringed by a 12km sandy beach on either side of lively Réthymnon town, is a popular base for exploring Crete; the Minoan sites to the east and beaches to the west are all within striking distance. Ag. Galíni, one of Crete's most picturesque resorts, and the unique Moní Préveli are the stars of the south coast, while inland, the lovely Amári valley is Crete at its most traditional. A string of mountain villages en route to Heráklion also offer a good day's exploration.
Arméni to Plakiás
Ten km south of Réthymnon, the village of Arméni was named after the Armenian soldiers granted land here by Nikephóros Phokás, following his reconquest of Crete from the Saracens in 961. They weren't the first here, though: an unusually large Late Minoan III cemetery was discovered near the crossroads with Somatás. Some 200 chamber tombs from 1350–1200 BC fill nearly three hectares (seven acres), including elaborate underground chambers.
Text © Dana Facaros
Images by C messier, Creative Commons License, Martin Wippel, Miguel Virkkunen Carvalho, Sergei Gussev, Tango7174, Uoaei1, William Real