Ag. Nikólaos
And around the Gulf of Mirabelo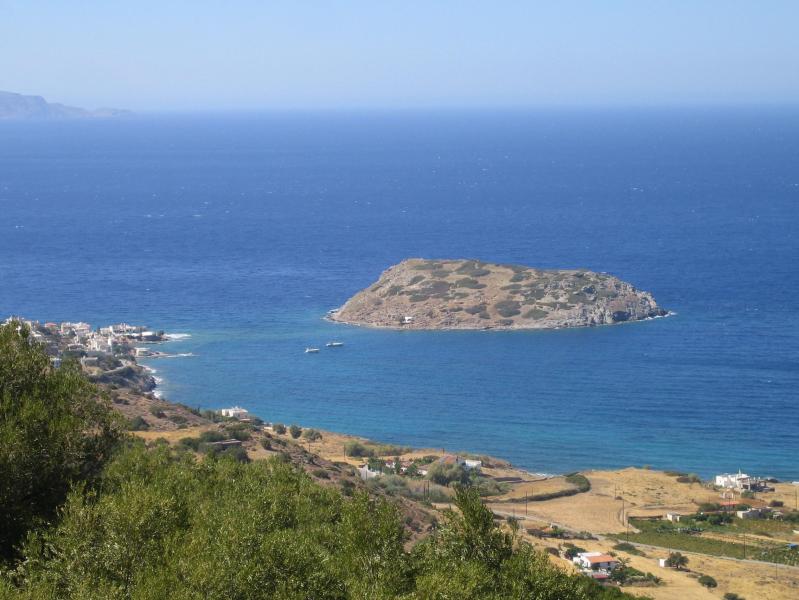 When Ag. Nikólaos was selected capital of nomós Lassíthi in 1905, only 95 people lived in the village, beautifully set in an amphitheatre overlooking a round lake and the breathtaking Gulf of Mirabélo.
It didn't have a proper port; ships had to call at Pachiá Ámmos to the east. A new port in 1965 attracted the first yachties, and what has happened since is not exactly hard to guess: the resident population of 'Agnik' has multiplied by 100. Today the little city and neighbouring Eloúnda host some of the swishest hotels and villas and best restaurants in all Greece.
Ag. Nikólaos was originally Lato Pros Kamara, the port of ancient Lato. The busy seafront overlooks the islet of Ag. Pándes with a chapel and kri-kri, the only inhabitants. Just inland, Lake Voulisméni, the 'bottomless' (although it has been measured at 64m/210ft) was often stagnant until 1867, when the local pasha connected it to the sea. Fish fattened by bread from the surrounding restaurants appear later on their menus. Nearby on Konstantinou Palaiologou Street is a small but choice Folk Art Museum, with icons, embroideries, instruments and stamps.
Text © Dana Facaros
Images by alljengi, Bernard Gagnon, DmitriyGuryanov, George Chorafas, Marc Ryckaert (MJJR), Neil Howard, Paris guy, rene boulay, Vadim Indeikin, Creative Commons License