Sitia and Eastern Crete
out to the Palace of Zakros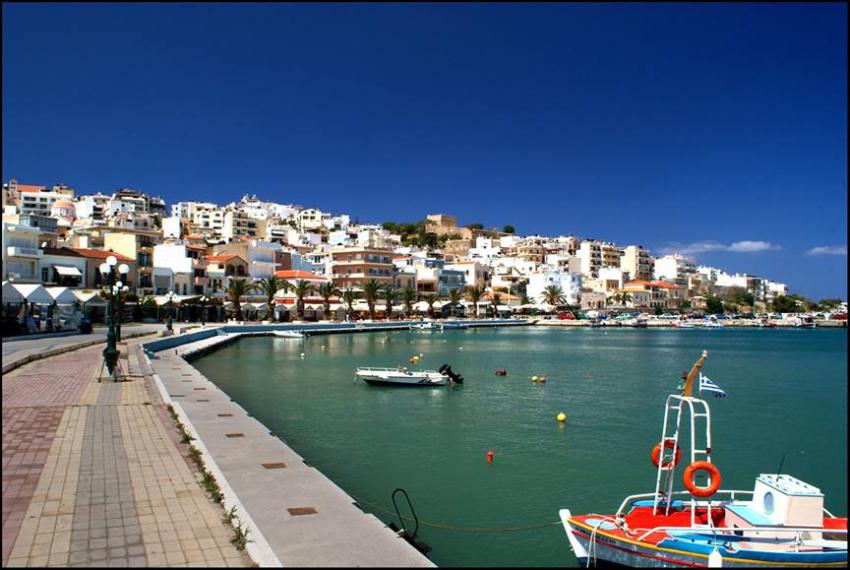 Set in an amphitheatre, Sitía is a pleasant, unpretentious place, filled with provincial bustle (sultanas and wine are its main concerns), while those schmoozing along the waterfront and sandy beach enjoy the pranks of its pet pelicans. Its Byzantine, Genoese and Venetian walls fell to earthquakes and Barbarossa's bombardments, leaving only a restored Venetian fortress to close off the western end of the port. But la dolce vita is nothing new here; under the fortress are the ruins of a Roman fish tank, where denizens of the deep were kept alive and fresh for the table.
The Archaeology Museum on the road to Piskokefalos has a collection of Minoan larnaxes, a wine press and Linear A tablets from Zákros, and offerings from the 7th century in the Daedalic style.
Other finds are from Pétras, just south of Sitía, where a large structure from the New Palace period was found; it may well be the Se-to-i-ja of the Minoan tablets. There's also a Folklore Museum near the centre at Ioannidou 20, with textiles, costumes, a loom room, furniture and handicrafts.
Text © Dana Facaros
Images by Cadogan Greek Islands, Cretophilus, Dan Diffendale, Marc Ryckaert (MJJR), Michel-georges bernard, Trip & Travel Blog, Wouter Hagens