Daskalogiánnis
The first rebel against the Ottomans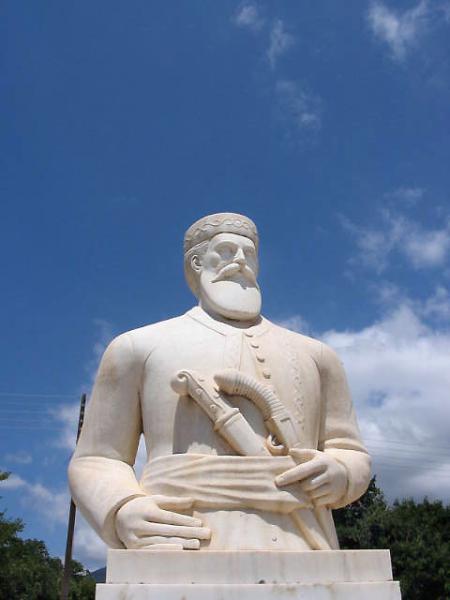 If you happened to be wondering how Chaniá's airport got its name, look south.
Because of the rugged terrain and even more rugged inhabitants, the Ottomans were content to leave the Eparchy of Sfakiá alone in exchange for the payment of a heavy poll tax, collected by a local representative and sent off to Mecca. In the 1760s, this representative was one Ioánnis Vláchas, known as Daskalogiánnis 'Teacher John' a wealthy, well-educated ship owner from Anopolis, north of Chóra Sfakíon. In his travels he met emissaries of Catherine the Great who, keen to divert the attention of the Ottomans from their own schemes, convinced him that Russia would aid Crete if it rebelled against the Turks.
In 1770, after two years of planning, Daskaloyánnis and 2,000 well-armed Sfakiots drove off the Ottoman tax collector and began to harrass the Turks north of the White Mountains. At first things went fairly smoothly, to the extent that Daskaloyánnis even minted coins of free Crete in a cave above Chóra Sfakíon. However, when the promised Russian fleet failed to materialize, the Turkish response was swift: 15,000 men were sent down to Sfakiá.
Women and children had already been sent to Kythera, leaving Daskaloyánnis and his troops holed up in mountain strongholds, to watch in despair as the Turks systematically destroyed their villages. In March 1771, Daskaloyánnis gave himself up, hoping to spare Sfakiá from the worst; he was taken to Chaniá, where the pasha ordered he be flayed alive. pour encourager les autres.
It only made them madder.