A Litany to Dittany
Viagra, Cretan Style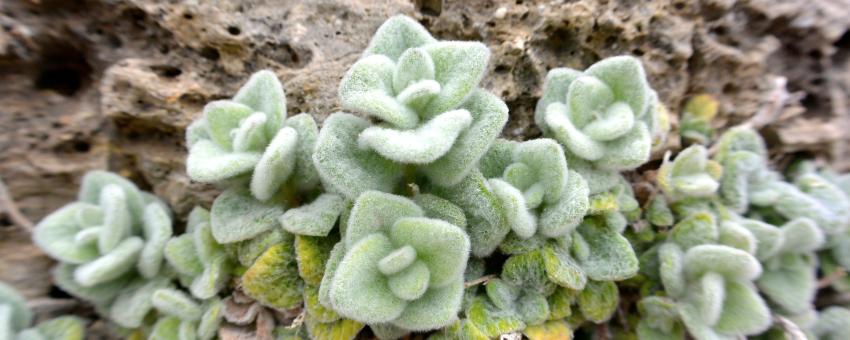 Oregano is a Greek word meaning 'mountain joy', and no variety warms the heart of a Cretan like origanum ditamnus, a fragrant small perennial plant of the Labiatae family with distinctive thick hairy leaves, which likes to grow in rock crevices; over the centuries this precious herb, now used in teas or herbal liqueurs, has been behind more than one death, as gatherers took one too many risks to pluck it.
For Cretan dittany was attributed uncanny powers by the ancients; when Aeneas was wounded in the Trojan War, Venus rushed to Mount Ida to gather leaves for his cure, and Aristotle wrote how wild goats on Ida, wounded by hunters, could heal themselves by munching on the stuff. It was used to induce and ease labour pains, or in early pregnancy to abort.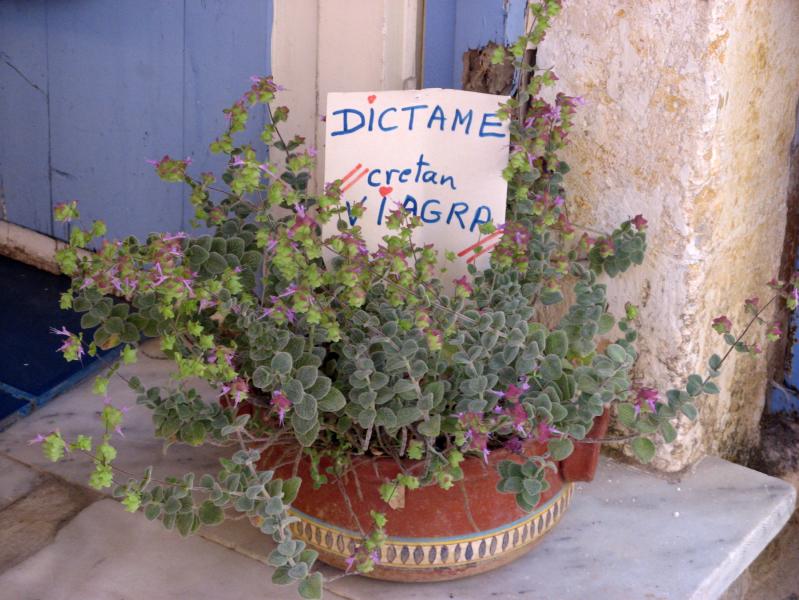 Dioscorides was the first to mention the tonic effect of Cretan dittany; another Greek name for it, érotas, refers to its powers as an aphrodisiac and Viagra-like cure-all for impotence. Cretans recommend tossing dittany leaves in a hot bath if you're feeling low; look for it in shops selling Cretan herbs and spices.
Wild dittany is protected by European law, but the plant is now cultivated in Embaros and the surrounding villages, and is used to make herbal tea and for use in natural beauty products.