Sponge diving
A brief history of an age-old trade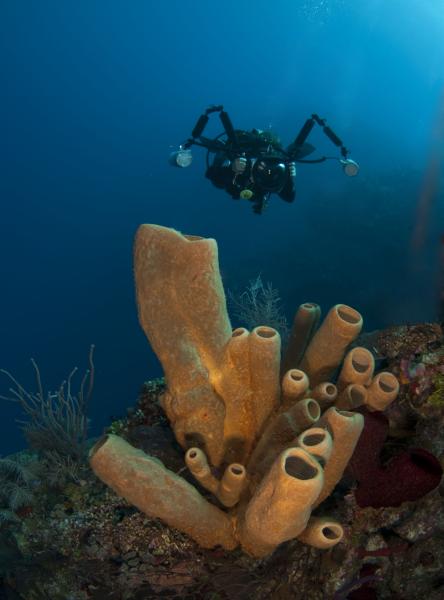 Kalymnos is one of the last islands to uphold the ancient tradition of sponge diving, but you'll find them for sale on many Greek islands.
In their natural state, sponges are foul, smelly and black, and have to be stamped, squeezed and soaked until their skeletons (the part you use in the tub) are clean. Many are then bleached in vitriol, acid and permanganate, to achieve the familiar yellow colour – but if you're out to buy, opt for the natural brown versions, which are much stronger.
Look for the densest texture, the smallest holes. The seller should have a bucket of water on hand so you can feel and squeeze your potential purchase.
Diving for these primitive plant-like porifers is a dangerous art. Since ancient times, divers used their 15kg skandalópetra to bear them down to the sea bed, where they speared the sponges with tridents, then, at a signal, were raised to the surface.
As modern equipment permitted divers to plunge to new depths, cases of the 'bends' became frequent; it was common to see men crippled, paralysed or made deaf by their profession. Nearly half never came home at all. These days divers wear oxygen tanks, use small axes to extract the sponges, and surface with decompression chambers.
But it's a profession in decline, undermined by a deadly sponge virus, overfishing and synthetic substitutes. In the past Kálymnos's sponge fleet left home for seven months to work off the coast of North Africa. Sponge drivers from Symi discovered the famous Antikythera mechanism when they stopped over during a storm.
Today, a virus has killed off most of the sponge colonies in the Mediterranean. Many from Kalymnos has emigrated (they made Tarpon Springs, Florida, the capital of American spong diving).