Lesvos: Mytilini
The capital and around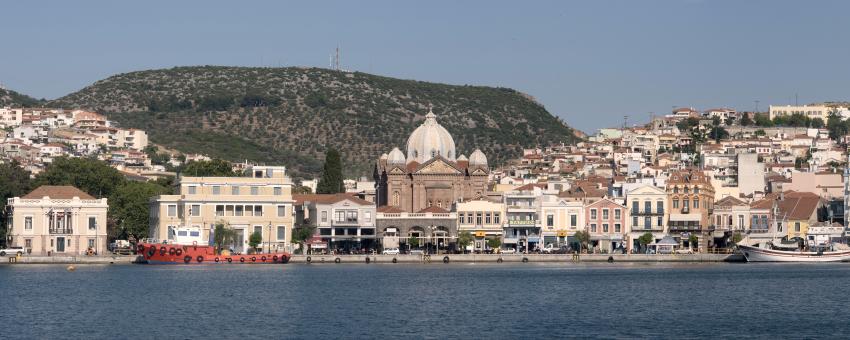 The capital of Lésvos, Mytilíni is a city of magnificent mansions, impressive public buildings, municipal gardens and the headquarters of the University of the Aegean. At the same time it manages to be dusty, higgledy-piggledy, cacophonous, and not bothered the least bit bothered with tourism.
When the streets have been dug up to install a biological waste treatment system, workers made some fascinating finds, including evidence of an ancient canal, the 'Euripos of the Mytilineans' that flowed between the city's south and (now disused) north port; they even found remains of an ancient trireme under a street.
A few streets back from the port, the cathedral Ag. Athanásios (16th–17th century) has a finely carved wooden iconostasis. The lofty dome that dominates the city skyline, however, belongs to Ag. Therápon, dedicated to a penniless but saintly doctor. Once a Temple of Apollo, or perhaps even the School of Sappho, in the AD 5th century it became a Christian basilica; the present church dates from 1850. In front of the church the priest runs a Byzantine Museum stocked with icons from the 13th to 18th centuries, including one by local naif artist Theóphilos (see below).