Polyaigos
Nature reserve islet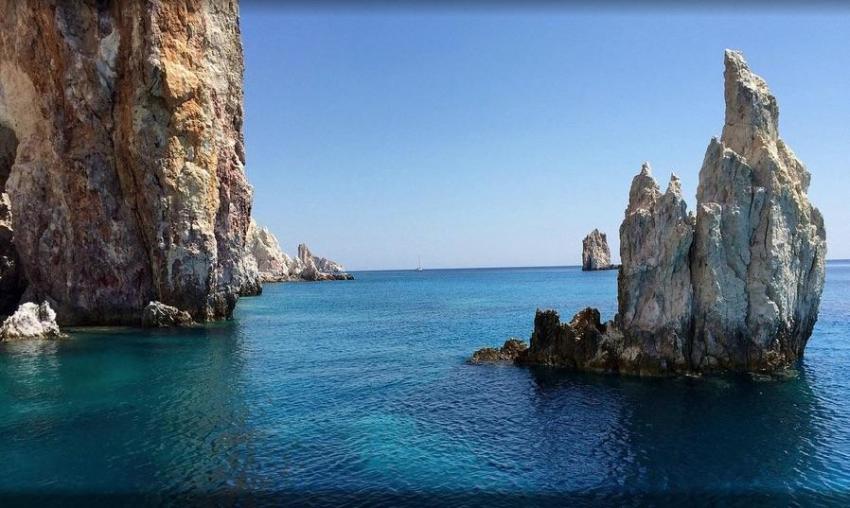 Its name means 'many goats' and it fits the bill; goats, a goatherd and his wife are the only inhabitants of Polyaígos (or Políegos) just off Kimolos, but the rare monk seal has been sighted as well.
It has white cliffs and rock formations, red rocks and lovely beaches, accessible only by private boat (head south to the crystal azure waters of 'Blue Bay', Galázia).
In the centre of Polyaigaos, a flat plain is considered one of the most pristine Mediterranean environments, and is under the protection of Natura 2000. Endangered endemic flora and fauna, species include the protected red viper Macrovipera schweizeri, the endemic blue lizard Podarcis milensis and protected wild goats.