Tourists versus Turtles
Loggerheads over loggerheads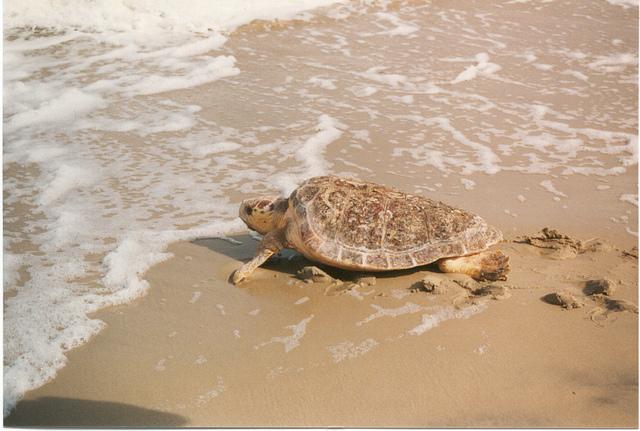 Loggerhead turtles (Caretta caretta) are one of the oldest species on earth, and for countless millennia some 80 per cent of those in the Mediterranean have gathered every summer at the sandy beaches of Zákynthos, especially in Laganás Bay, the biggest nesting ground in the Mediterranean,
The mother turtles crawl up onto the beaches at night, dig a hole with their back legs, lay between 100 and 120 eggs the size of golf balls and cover them up again before lumbering back to the sea. For 60 days the eggs incubate in the warm sands, and, when they hatch, the baby turtles make a break for the sea.
For the loggerheads to survive, their nesting zones need to remain undisturbed as much as possible, a problem that the island has had difficulty reconciling with the desires of its tourists. For the loggerheads to survive, people have to stay away from the nearby waters where the turtles mate, and stay off the beaches between dusk and dawn, and not poke parasols and sunbeds in the sand, run vehicles over it, or anything else similar.