maccarrones
various kinds of pasta in Sardinia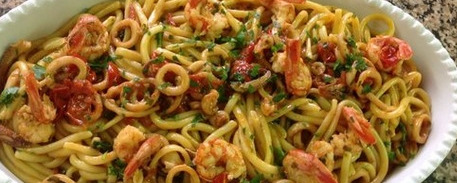 Maccaronnes on Sardinia is a general term for pasta or spaghetti, with numerous regional differences: in Sassari, for instance, maccaronnes are more specifically lasagnette.
Maccarrones a ferrittu: see minuich.
Macarrones de orgiu: made with barley (orzo)
Maccarrones furriaos: in Nuoro similar to maccarrones a ferrittu. Also called maccarrones de punzu or maccarrones de Urta.