stracciatella
chocolate chip, egg drop soup or cheese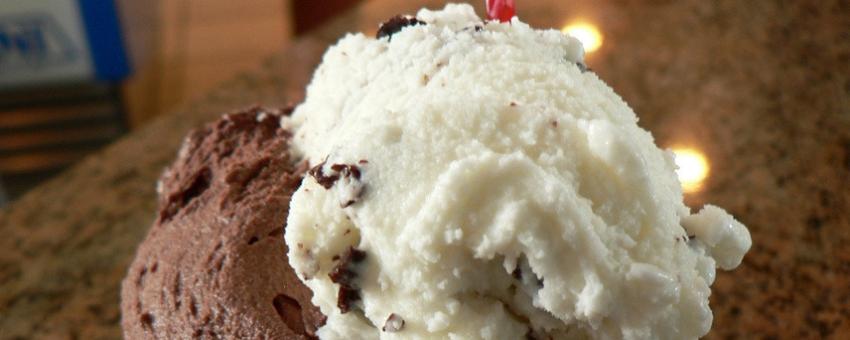 Stracciatella means 'little shreds' and has two main meanings in la cucina italiana:
Invented in Bergamo in 1962, stracciatella is also the Italian version of chocolate chip ice cream, now known around the world.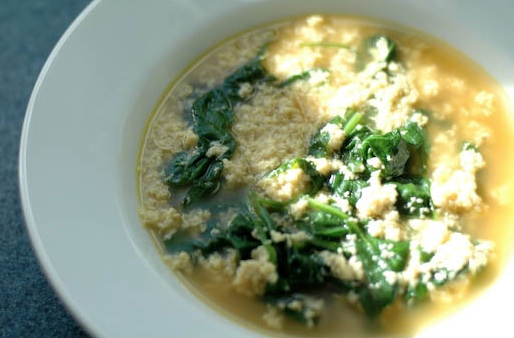 It's also the Italian version of egg drop soup. A traditional Roman dish, with egg strained into the soup along with parmesan, nutmeg and pastine (tiny pasta). Many people like to add spinach as well.
Stracciatella is also the name for shredded bufala mozzarella in Puglia, mixed with heavy cream in making burrata.