testaroli
fried and then boiled pasta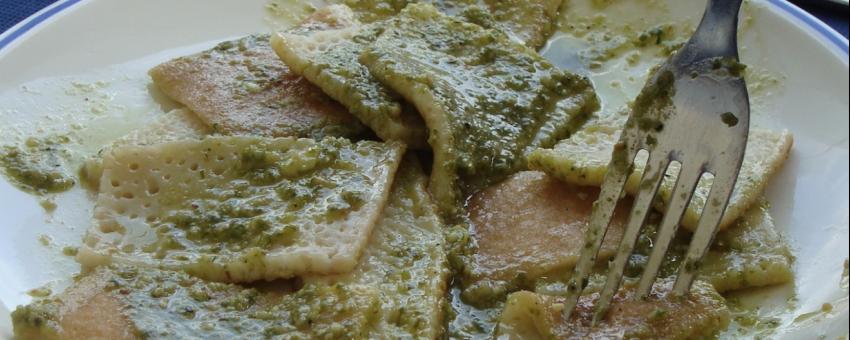 A testa is a round pan with a bell-shaped lid, made of terracotta or metal, traditionally placed on an open fire for frying the testarolo, made from an egg-less dough; it looks like a thick crêpe. After cooking, it's cut into diamond-shaped testaroli, then briefly boiled and served with pesto, or olive oil and parmesan.
The testarolo artigianale pontremolese, made from locally grown wheat from Pontremoli in the Lunigiana, is in the Ark of Taste.
In August, Sarzana in the province of La Spezia hosts a Sagra del testarolo.