anguria (bianca)
watermelon
Anguria is another word for cocomero, mostly used in northern Italy.
It is also used for the anguria bianca, a green melon with red seeds and pale green flesh which grows around Mantua, where it's used to make jam and mostarda.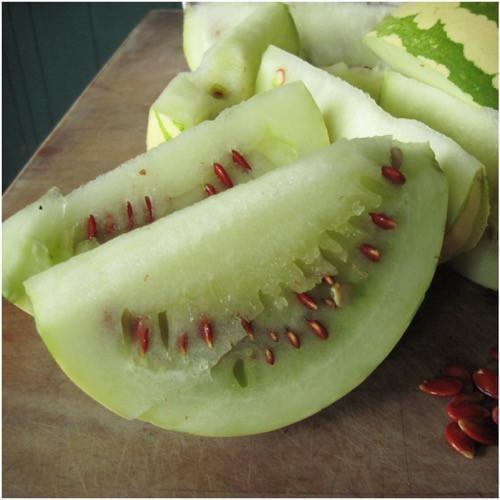 Although more similar to watermelon than a pumpkin, it's also known (in an elongated native form) as the zucca di Siam, and is often used in the same way as its close cousin, the zucca cedrina.