porchetta
roast pork sandwich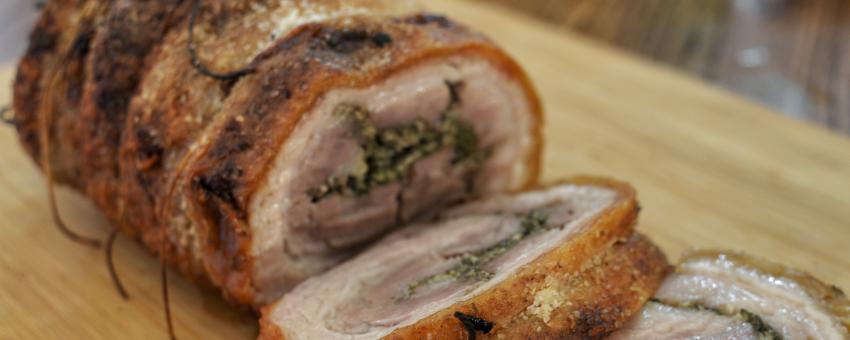 Fast food all'italiana, sold all over central Italy from vans and trailers, and now known around the world. In Italy, and especially Umbria where it's a religion, it's very fatty, rolled and usually stuffed with bits of liver and spleen, and fennel or rosemary.
Around Palermo you may see a variety made of mixed pork and chicken: pollo porchettata.
The current Guinness record for the largest porchetta is 44.93 metres, at Monte San Savino in Tuscany. Sagre della porchetta take place all over, notably at Ariccia near Rome where they say they invented it (early Sept), and at Austin, Texas, in July.