Meats & Poultry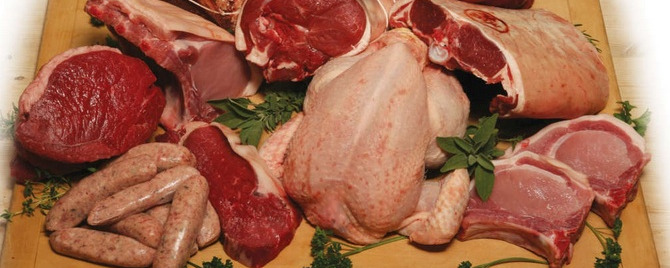 Bistecca alla fiorentina, osso buco and saltimbocca are among the best loved Italian meat dishes, but this can be a complicated subject at times, which we've tried to make a bit easier (perhaps especially for the self catering chef) with an entry on the Italian names for cuts of meats.
Italians are masters of cured meats, prosciutto and salumi, where things can get really complicated, with a wide range of very local sausages with dialect names. Many of these demonstrate, historically at any rate, no part of the animal ever went to waste. See teteun for an extreme example.
Poultry, or pollame, is generally less prominent on restaurant menus, although rather than chicken you're more likely to see duck or pigeon. In parts of rural Italy, you'll see turkeys on farms, as much as for food as for their reputation in keeping vipers at bay.