triglia
red mullet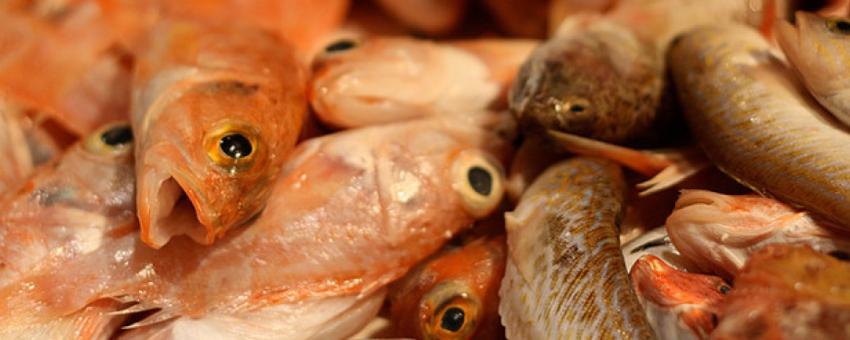 One of Italy's most popular sea fish, red mullet (really goatfish, Mullus surmuletus or mullus barbatus) has been a delicacy since the ancient Greeks and Romans. Usually just grilled, they're small, bony and carry a whiff of iodine, but fabulously tasty just the same.
In Campania, possible words are treglia or tregghia. On the Adriatic coast, in Romagna and Le Marche it's also called barbon or barbone, as in Greece (barbouni).
triglie all'imperatrice: cooked with tomatoes, cream, onions, capers, white wine and brandy
triglie alla livornese: with a lot of garlic and tomato sauce
triglie alla veneziana or alla veneta—or for that matter alla genovese or any others: as with so many other dishes, this can mean whatever a Venetian or Genovese cook says it means.
Back in Roman times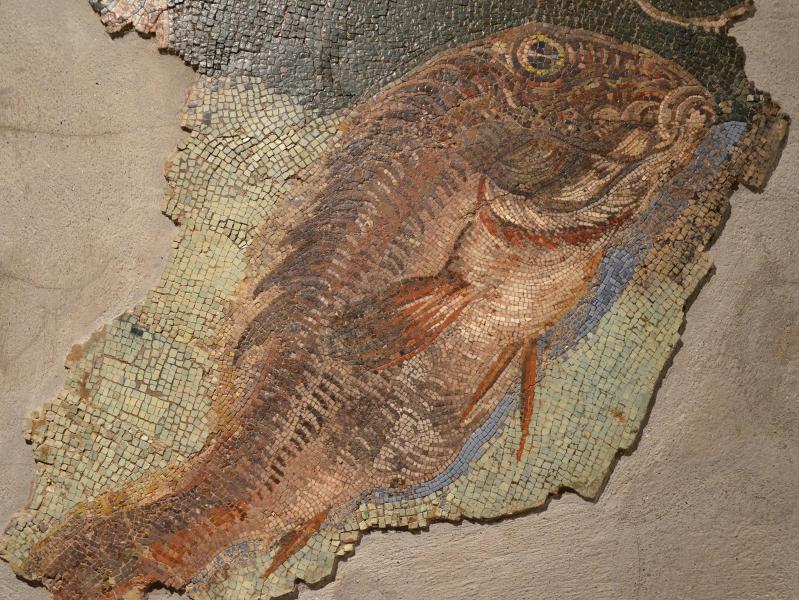 In Imperial Rome, there was a fad for red mullet, comparable to the 17th-century tulip mania that gripped Europe. Patricians raised them in special fish ponds and hand-fed them, and it was essential to present the living mullets in glass jars at banquets to prove their freshness and to enable guests to watch them turn red as they died.