Bettelmatt
Cow's milk cheese from the Walser valleys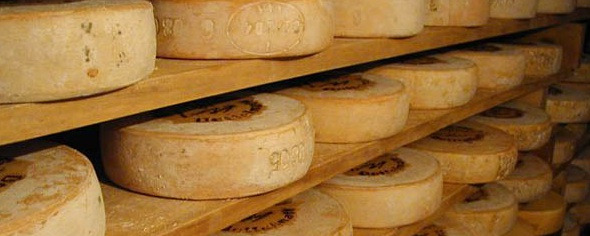 The Walser are German-speaking Swiss settlers from the Valais who settled in the Ossolo valleys (notably Antigorio and Formazza) between Monte Rosa and Lake Maggiore in the 13th century, and have kept many of their customs and traditions alive.
One of them is making Bettelmatt, a prestigious DOP toma-style cheese produced only in the summer in the seven meadows populated by Walser communities: Morasco, Kastel, Val Toggia, Vannino, Poiala, Forno and Sangiatto, all between 1800 and 2400m; the special flavour of the cheese is said to come a high altitude herb called mottolina.
Visitors to the area can follow a Strada del Bettelmatt cheese route (although the website is only in Italian).