toma
hard or semi hard cow's milk cheese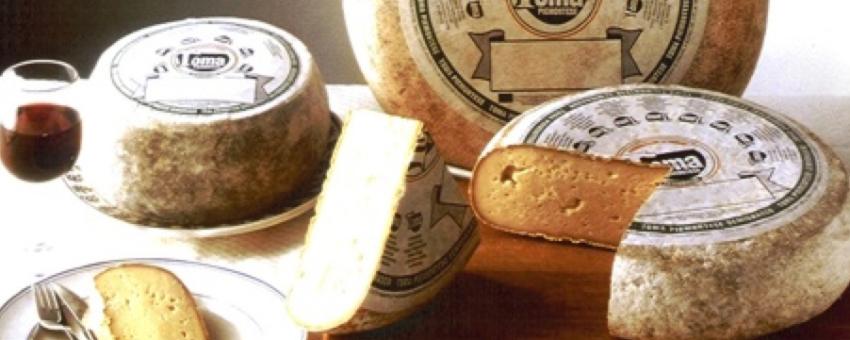 Toma is the name for tuma in Piedmont and Aosta. Most have names that reflect their geographical origin, such as Toma Ossolano (or Ossolano d'Alpe)from the Ossolano valleys.
Perhaps the best known is Toma Piemontese, a DOP cheese, and there are several other ones in the Ark of Taste:
Toma di Balme: a holey golden yellow cheese with pepper, produced year round at Cornetti di Balme e Pian Gioè Giasset in Piedmont.
Toma di Elva: A light yellow cheese made in Piedmont from the milk of the Piedmontese breed of cow; as it ages it's covered with rind that looks like cinnamon. From Valle Maira in Cuneo province.
Toma di Gressoney: a yellow, much prized cheese from the Gressoney valley in Aosta, made only in the summer months.
Tome di pecora brigasca: An artisanal sheep cheese, made from a mix of morning and evening milking; produced in the Val Roya, a valley shared by Liguria, Piedmont and France.