coppa
a spicy salame—or a cup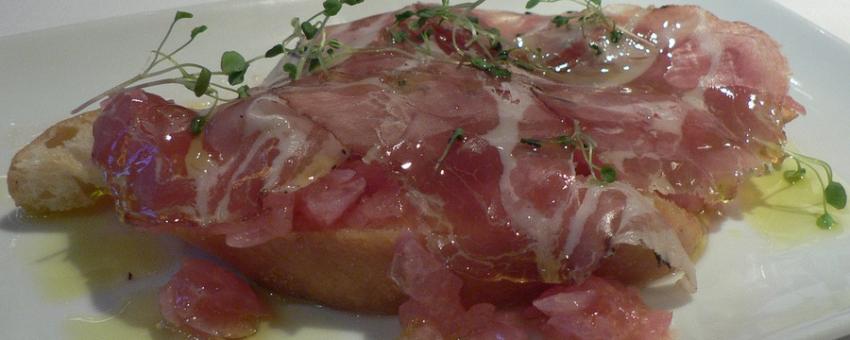 Capocolla, capocollo, capicollo or capicola or often simply coppa—however you call it, it's a dry cured salame made from the 'head to neck' of the pig, and sometimes with with bits of shoulder. Before drying, the meat is seasoned with lots of spices (every place has their own recipe) and salted, stuffed in a casing and cured for up to six months. You might remember it from the television series, The Soporanos. A big one is a coppone.
In Friuli they make ossocolo, cured pork neck with cloves and cinnamon, similar to the Venetian version; in southern Lazio, Abruzzo and the Marche it's called lonzino; in northern Lazio, lonza.
The same choice pork cuts used to make coppa may also be uncured, and roasted or grilled as a main course: ie coppa arrosta or bistecche di coppa.
Coppa ciochetùna: Cremona's 'drunken sausage', marinated in red wine, garlic and spices, is boiled for hours before serving, traditional with lentils at New Year's, similar to zampone (Lombardy).
Coppa di testa is brawn or head cheese.
Capocolla di Calabria and Coppa di Piacentina (from Piacenza in Emilia) are DOP.
Two kinds are in the Slow Food Presidium: Capicollo azze anca grecanico, made around Reggio Calabria, and Capocollo di Martina Franca, (locally known as chépecùedde) made around Taranto since the 18th century, smoked with bay and thyme, or tangerine peel, herbs and turkey oak bark.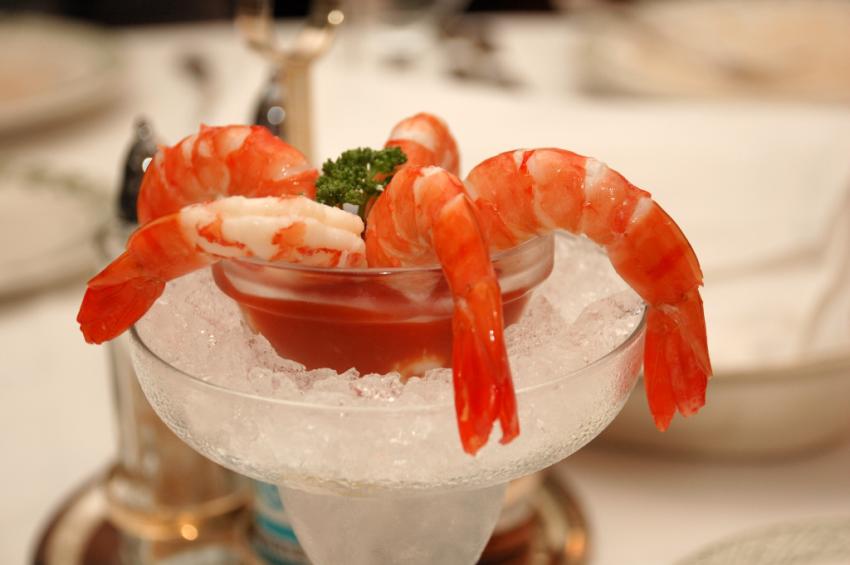 Coppa also means a cup, as in coppa di gamberetti (prawn cocktail), or any dessert in a small bowl or glass.
coppa del Nonno ('granddad's cup') is a rich kind of coffee ice cream served in a coffee cup