orata
gilt-head bream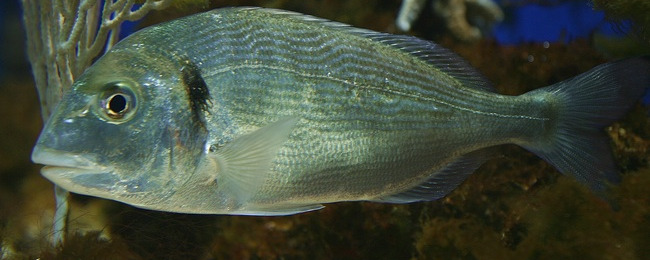 One of the most-prized fish for baking or grilling, now extensively farmed. Also called dorata.
Around Italy it has numerous other names:
Aurada, Orada, Dorada, Aurat, Doràda, Oràda, Oràa, Orada veccia, Palassiola, Oraela, Auràda, Aurata, Oggià, Ouè, Arata, Arate, Aurata, Bandicede, Bannicella, Cagnina, Canina, Canina de stanni, Carina, Corina, Caniottu, Aràta, Auràta, Dèntici-aurata, Ruràta, Zuràta, Sau-vidìcchiu, Oràa, Orada da la corona, Orae de la corona or Oradela.