montanara
'mountain style'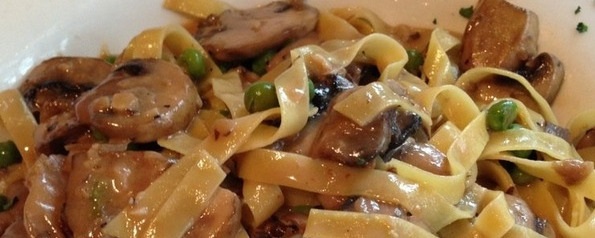 Alla montanara can mean any number of things, but it usually means something meaty.
Sauces alla montanara range from a creamy mushroom sauce on pork, or a sauce of sausage, cherry tomatoes and wild fennel on vermicelli, or a sauce of savoy cabbage, bacon and Asiago on penne, or minced pork, tomato sauce, bread crumbs and caciocavallo on top of fusilli.
In Naples, it's specifically a little fried pizza: thick, yeasty dough, usually with a simple tomato sauce and cheese on top.