tonno
tuna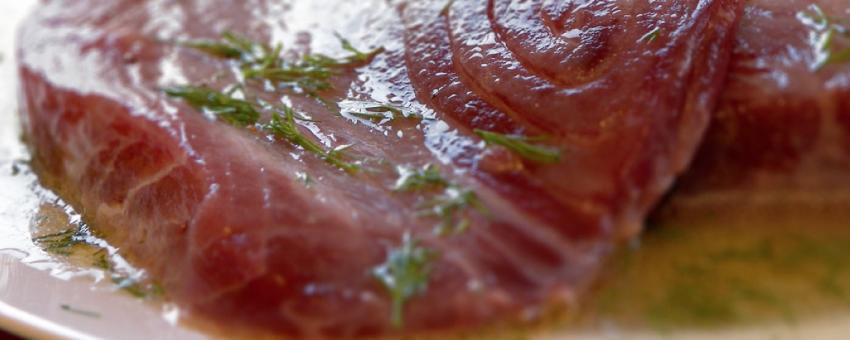 Italians take tuna seriously; even their canned tuna (tonno sott'olio) is better than you get elsewhere. Around Sicily, excellent tuna is caught in the traditional mattanza, and fresh tuna figures prominently in Western Sicilian menus, as does its bottarga (roe). Tuna is also caught in Calabria and Sardinia; this island has some unusual tuna specialities: smoked tuna, tuna in agrodolce, tuna tripes.
Tonno rosso is the prized and increasingly rare Atlantic bluefin tuna. Some of these are still caught in the Egadi Islands and elsewhere.
Tonno pinna gialla is the yellowfin tuna.
But not every tuna is tuna:
Tonno di coniglio, ''rabbit tuna', is a Piedmonese speciality: rabbit is marinated until it is as tender as tuna when cooked.
Tonno del Garda, a recent invention popular in restaurants in Malcesine and around Lake Garda, is really a carp, served raw or cooked.