Tessitura Luigi Bevilacqua
Historoic Venetian velvets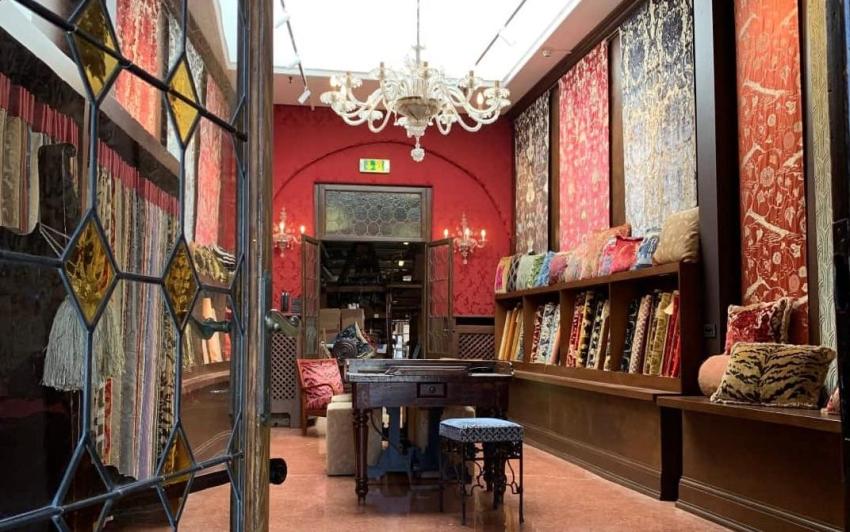 When you look at a painting by Veronese, the sumptous, richly coloured fabrics are no small part of their charm—they could be (and probably were), the original Renaissance 'product placement'. Who wouldn't want to dress up in those gorgeous silks, velvets, brocades and damasks?
Along with glass, spices, dyes, gems, paintings and printed books, Venice for centuries made a good living from importing and creating luxury goods. Even today when the city seems to exist solely from tourism, there are niches were ancient crafts live on.
The silks, which go back to the 13th century, were revived in the 20th by Fortuny Tessuti Artistici, but the revival of handmade velvets go back to 1875, when Luigi Bevilacqua—from a long line of Venetian weavers—founded Tessitura Luigi Bevilacqua, using traditional techniques that can't be replaced on mechanical looms.
The most famous is Venice's renowned soprarizzo (also called soprariccio or cesellato), that shimmered and changed colours as the wearer moved, created by two levels of pile, one high smooth and one lower curly—which is incredibly labour-intensive to make, and hardly made any where else in the world, and fabulously expensive.
Campo San Zandegolà, Santa Croce 1320
Hours Mon—Fri 9.30am—1.30pm & 2.30—4.30pm. Contact them about a tour.
+39 041 72 15 66
vaporetto Riva de Biasio