San Polo/Santa Croce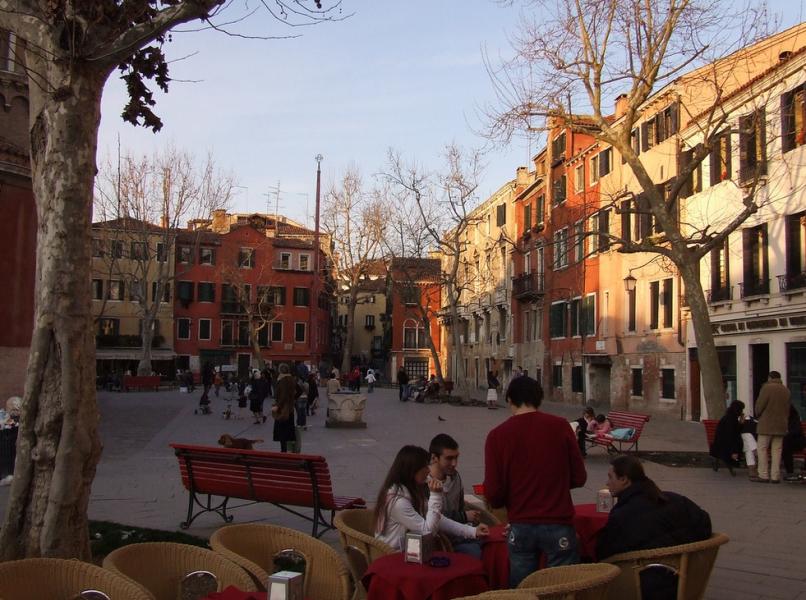 San Polo has withstood the test of time well: its Rialto markets are still busy, even if the wares have changed somewhat since the Middle Ages; its church of the Frari, one of Venice's big three, is still run by the Franciscans; and its Scuola di San Rocco is one of the great sights in Italy, guaranteed to make you dizzy.
Santa Croce has fared less well: not only is it missing its church, but much of it has been turned into the likes of Piazzale Roma, freight yards, the prison, and other ordinary bits that all cities need. But any city would be proud of Santa Croce's pretty little centre, Campo San Giacomo dell'Orio, and its collection of intriguing, lesser-known churches.