Jews in Venice
The world's first Ghetto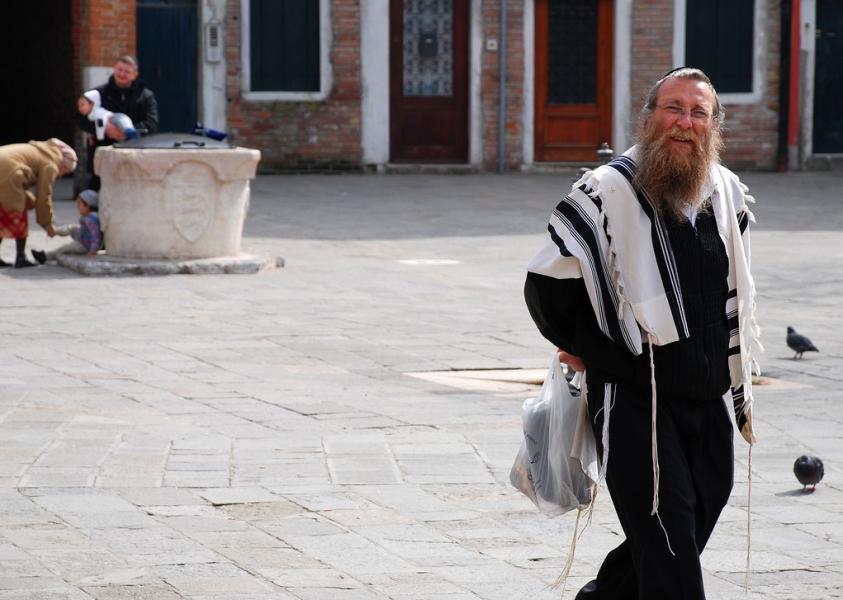 One of Venice's Jewish historians, Elia Capsali, wrote:
Having heard that the Germans were approaching Padua, like thorns in our eyes and prickles in our hearts, the majority of Jews hurried to escape to Venice. They took their money and came, for they feared for their very lives.
Capsali was writing in 1508 about the approach of Emperor Maximilian's troops, in the War of Cambrai. So many refugees swelled Venice's Jewish population that in 1516 the Senate decreed they should be isolated in one place, on an island known as the Ghetto Nuovo.
The word 'ghetto' derives from the foundry (geto) that occupied the island until 1390, when it was moved to the Arsenale; and the word came to be pronounced with a hard 'g' thanks to its first German residents. The name was quickly borrowed for similar segregated neighbourhoods all over Europe, perhaps because it's poignantly apt in Hebrew (where the root for 'cut off' sounds very similar).