Stazione Santa Lucia
Venice's train station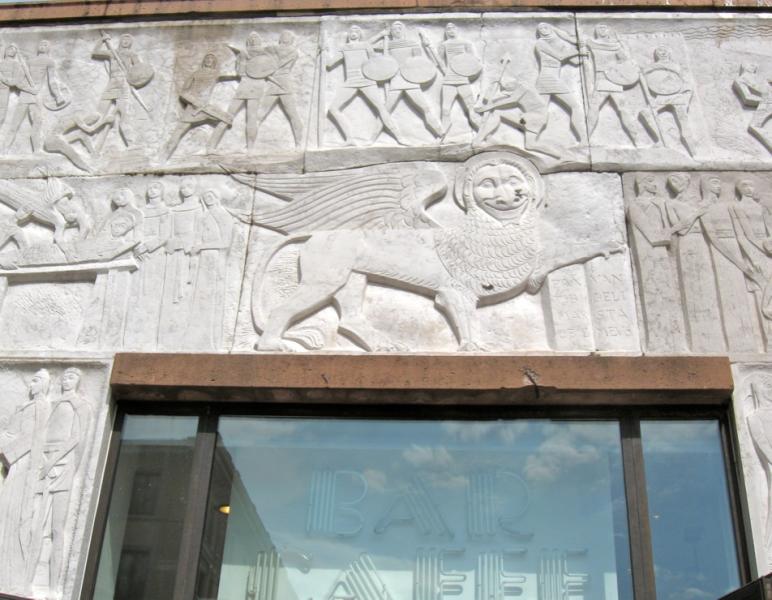 Even though it's at the end of the line, Venice's Santa Lucia station one of Italy's busiest, with 450 trains a day serving an average of 82,000 people, many of them 'pendular' Venetians, who live on the terra firma and commute to work in the government offices, hotels and restaurants of the city.
The station was built in 1861 on the site of the church of Santa Lucia (her relics and worship were moved nearby, to San Geremia e Santa Lucia), and was rebuilt after 1934 to a design by Virgio Vallot and completed after the Second World War. Don't miss the bas reliefs around the door telling the early history of Venice, complete with one of the city's most gormless, grinning lions.
Since 2008 it's been linked to the Piazzale Roma by Calatrava's contemporary, highly controversial Ponte della Costituzione.
Fondamenta Santa Lucia
vaporetto: Stazione Sta Lucia/ Ferrovia