Ponte delle Tette
Bridge of Breasts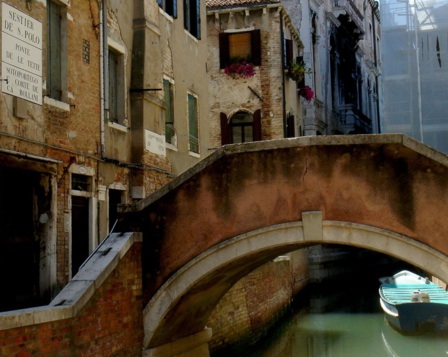 Getting there is half the fun. From Campo San Polo, follow Calle Bernardo north past the palace, turn right on to Calle di Cristo and cross the bridge into Calle di Chiesa, then turn second right down Ramo d'Agnello, over the first bridge and on down Calle d'Agnello. At Rio di San Cassiano you'll be at the Ponte delle Tette, a favourite of all who dally in Venetian street names; this one means 'Bridge of Breasts', apparently after the courtesans who used to display them in the windows back in the 16th century when this was the red light district. Their presence (and displays) were approved by the Republic, in the hopes of converting Venice's homosexuals.
These days the biggest things in the windows are geraniums.
vaporetto San Silvestro/San Tomà.