San Beneto
Otherwise known as San Benedetto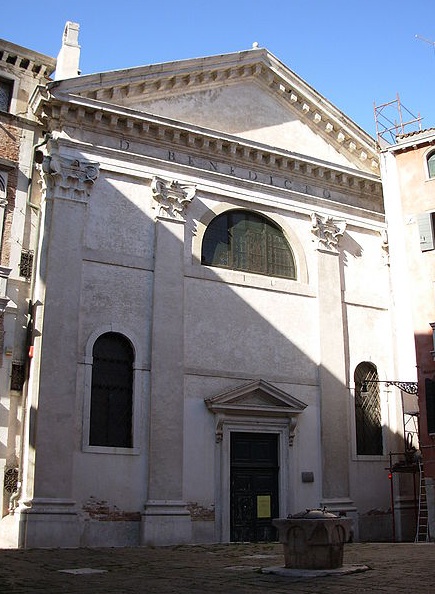 Finished in 1629, the current San Beneto with its onion-domed campanile is the third incarnation of a 10th-century church dedicated to St Benedict on this site, although the architect's name has been lost. It was used as a parish church until the early 20th century, when it was closed, although recent restoration work suggests it may reopen sometime soon.
Many of the church's original works of art have been scattered to the winds, but inside (they say) are early works by Tintoretto (Annunciation and Christ with the Woman of Samaria), Giambattista Tiepolo, a St Sebastian by Bernardo Strozzi, a painting by Fuminani and two paintings of St Benedict by Sebastiano Mazzoni.
Sharing the same square is the Gothic Palazzo Fortuny.
Campo San Beneto
Vaporetto: S. Angelo