Museo Archeologico Nazionale
Ancient treasures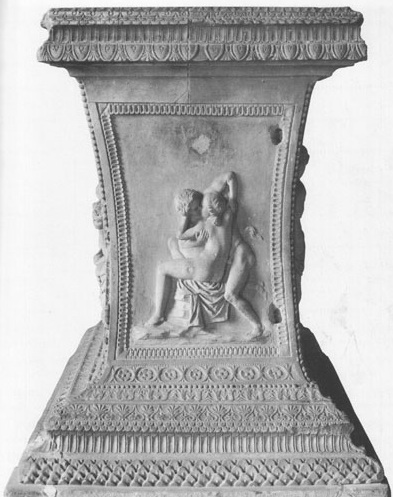 Behind the Sala Grande of the Biblioteca Marciana is this excellent but still relatively unknown museum, which re-opened in 1999 after major renovations. The itinerary here is a bit confusing, but the useful brochures in English, French and German will help.
The museum was founded in 1523, when Cardinal Domenico Grimani left the State his impressive collection of Greek and Roman sculpture. A set of colossal 4th-century AD marble toes in the first room is followed by an extensive Roman coin collection, with some massive pieces guaranteed to put holes in a toga pocket (if togas had had pockets).
Among the Roman works are three fine copies of the Gallic Warriors, presented by Attalos of Pergamon to Athens; a votive relief to Cybele, and a winsome bust of a boy from the 2nd century BC. Among the busts there's one of Pompey looking troubled, Caligula as an all-American football hero, the kind of boy you might bring home to meet your mother, though perhaps most memorable of all is the bust of the bloated Emperor Vitellus, antiquity's most legendary trencherman.