Museums and Galleries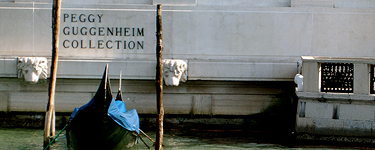 Unfortunately for the visitor, nearly all of Venice's museums and galleries are worth the time. Just be glad Napoleon's agents nicked everything that wasn't nailed down, or your must-sees would be much, much worse.
If you only have time for a few, you might want to concentrate on the uniquely Venetian ones: the Accademia, that great repository of Venetian masterpieces; the Museo Correr, Venice's attic; St Mark's Museum, to see the original bronze horses up close; the Naval History Museum, dedicated to the seafaring traditions of a great seafaring city; the Fondazione Querini-Stampalia, especially for its charming collection of Venetian genre paintings by Longhi and Bella; the Glass Museum on Murano, for insights into one of Venice's greatest industries; and the Ca' Rezzonico, dedicated to the Serene Republic's long 18th-century farewell party.