Fondazione Querini-Stampalia
Palace of art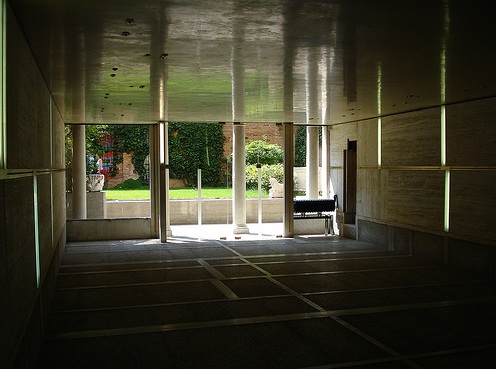 At the southern end of Campo Santa Maria Formosa, the little Campiello Querini is resplendent with window boxes and flowers. Here, the 16th-century Palazzo Querini-Stampalia is the home of the library and gallery founded in 1868 by Count Giovanni Querini, who died the following year without any heirs. Plenty of atmospheric original features remain intact, including the Murano mirrors and chandeliers: some rooms are used for the Fondazione's frequent exhibitions, often featuring contemporary art.
The Querini-Stampalia collection features a handful of masterpieces and bushels of the not-so-masterful, but works fascinating to anyone with a spark of curiosity about Venice in the 18th century. This was the grand age of trivialization for the aristocracy throughout Europe, but nowhere pursued so feverishly as in Venice, where the spirit of adventure that had created the mighty Republic of yore had evaporated like perfume; patricians spent their days frittering away their ancestors' huge heritage and doing their best to look like poodles. You can see them here in the childlike paintings of Gabriel Bella and in room after room of Venetian Biedermeiers by the indefatigable Pietro Longhi.
The bright stars of the collection are scattered randomly among the mediocre, beginning with an exquisite Coronation of the Virgin (1372) by Donato and Caterino Veneziano. There are some not too penetrating portraits of Venetian senators by Palma Giovane, as well as his excellent unfinished marriage portraits of Francesco Querini and the lovely Paola Priuli Querini. There's a Bacchanale complete down to the grape-stained teeth by Nicolò Frangipane.
Don't miss the room of brittle counter-Reformation hallucinations, with paintings by Pietro Liberi (1614–87; a Man Fallen through Vice being kicked by a midget and a whore) and Matteo dei Pitocchi 'of the beggars' (1626–89; alarming rustic scenes full of ugly brutes and menacing skies – genre painting gone haywire).
Further along you are rewarded with a pretty but damaged tondo of The Virgin, Child and St John by Lorenzo di Credi (a follower of Leonardo da Vinci), and Giovanni Bellini's Presentation at the Temple, an early painting inspired by his brother-in-law Mantegna that haunts with its stillness.
And then, a bit further along, there's an uncannily modern Christ Bearing the Cross by an anonymous follower of Pordenone, and the startling Judith, holding Holofernes' head as if it were a trophy, by Vincenzo Catena. Other works are by Palma il Vecchio, Bernardo Strozzi of Genoa, Marco and Sebastiano Ricci, Giambattista Tiepolo, and Antonio Canova (a sketch).
Recently the bridge to the main door, the portego (the canalside entrance), the ground floor and back garden, designed by Carlo Scarpa in 1963, have been spruced up as the Area Scarpa.
There's also an interesting book/gift shop.
Just to the west of the museum, don't miss the Fondamenta di Rimedio with its little iron bridges over an extremely narrow canal.
Hours Tues-Sun 10-6, closed Mon
Adm €10; concessions €8. Area Scarpa €8.
vaporetto San Zaccaria
+39 041 271 1411