Paolo Sarpi
Venice's great rebel priest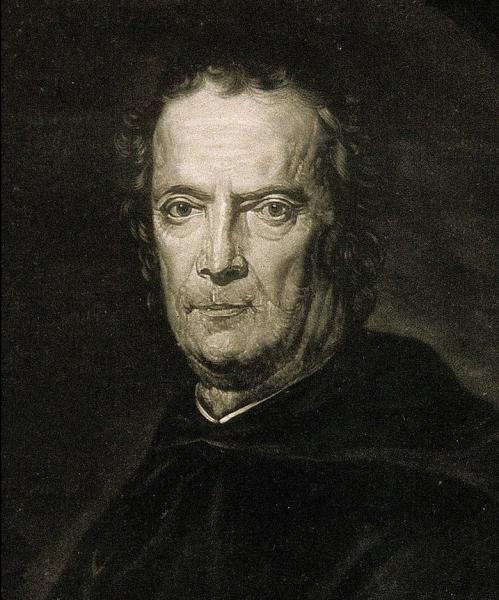 The son of a Venetian merchant and patrician mother, Paolo Sarpi (1552-1623) was one of the few great intellectuals that Venice produced, a friend of Galileo, discoverer of the contraction of the iris, a renowned canon lawyer and historian of the Council of Trent. Although a Servite priest at the Convent of Santa Maria dei Servi (which stood near his statue in Campo Santa Fosca until it was demolished in 1812), he was an 'honorary saint' for Protestants – while he was alive there was even speculation that Venice would join in the Reformation.
Sarpi, a close friend of Doge Leonardo Donà, was his chief advisor during the Great Interdict of 1606. Venice at the time was in the doghouse with the pope for a number of factors: she limited the amount of money its religious houses could send to Rome, forbade people leaving real estate to the church and demanded control over the building of new churches, and she insisted on trying priests guilty of secular crimes in a secular, rather than religious court.
While the rest of Europe watched, Paul V excommunicated the entire government of Venice and put the whole Republic under an Interdict; but, with the attitude that St Mark was just as good as St Peter, Venice didn't budge.
Thanks to the good offices of France and Spain, the Interdict was lifted. Although a face-saving gesture was made to Rome by handing over two convicted priests (not to the pope, but to the French), Venice conceded nothing, and kept right on taxing monasteries and trying priests in courts.
Paul V could not forgive Sarpi for forever defusing the chief weapon of the papal arsenal, and six months after lifting the Interdict he sent hired three assassins to do him in. On their third attempted, they ambushed him where his statue now stands, plunging a dagger into his cheekbone. Sarpi could still make a pun: 'I recognize the stylum [style, and sharp instrument] of the Roman Curia,' he said.
After a miraculous recovery, Sarpi was given a pension by the Senate and he went on to live for a further 22 years, advising the Republic on spiritual matters and providing a living symbol of religious freedom and tolerance during the darkest days of Italy's Counter-Reformation (even though he was called before the Inquisition three times). In 1619 his best known and most widely read work, the scholarly Istoria del Concilio Tridentino(History of the Council of Trent) was printed at London, published under the name Pietro Soave Polan (an anagram of Paolo Sarpi Veneto). Protestants hailed it; the Vatican saw it as such a threat to the Church that it commissioned its own version.
Sarpi's last thoughts and words were for the Serene Republic he loved so well: 'Esto perpetua' ('May it last forever'). For centuries his statue in Campo Santa Fosca was one of the first things a Protestant visitor would seek out. Today nearly everyone just walks on by.