Casino degli Spiriti
One of Venice's enduring ghost stories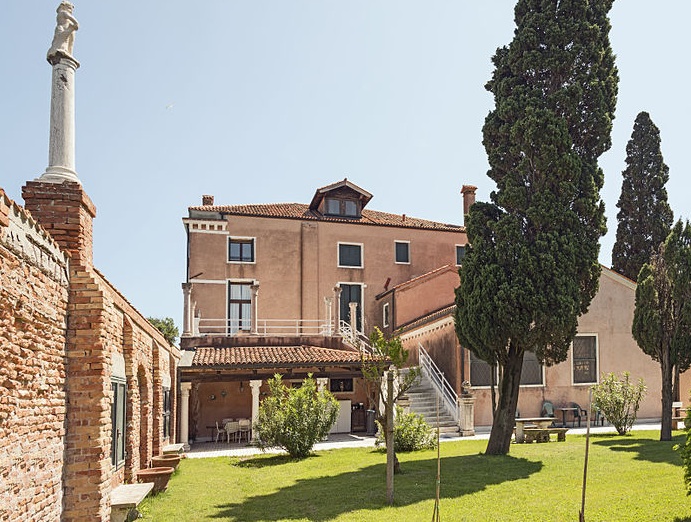 Extending to the east of Campo Madonna dell'Orto, Fondamenta Gasparo Contarini is the address of the 16th-century Palazzo Contarini dal Zaffo, a massive, gloomy enough place, that shows that in its day this corner of Canneregio attracted the elite.
The ghost legends are attached to the pleasure pavilion in its once famous gardens: the Casino degli Spiriti (the small ochre palazzo with a new roof). A traditional rendezvous for the odd tryst or noisy orgy, the Casino degli Spiriti is supposedly haunted by the screams and rattling chains of the damned souls of its old sinners. The most celebrated spirits belong to a pair of lovers worthy of Boccaccio. The wife of a rich nobleman was having an affair with his best friend. The husband found out and raised the roof, and in grief and chagrin the best friend died.
A few days later the sorrowing lady also determined to die, and asked to be brought to the Casino degli Spiriti; her last wish was that her wake be kept by only one of her serving maids. Yet as the little maid watched over the bier, in walked the 'ghost' of the lover, who picked up the 'corpse' and ordered the maid with her candle to lead them outside, whereupon the poor girl fainted in fright, and could recall nothing more.
The Palazzo Contarini dal Zaffo is now home to a Catholic charitable organization, the Istituto Cottolengo/Casa Cardinale Piazza Opera fides intrepida, and what the clergy do with the old casino is hard to tell; from the garden, at least, it looks like a holiday villa.
The large basin next to it is the Sacca della Misericordia (drab or colourful, depending on which boats happen to be moored there), with a view over the funeral island of San Michele. In the old days, lumber floated down from the forests of the Cadore in the northern Veneto was brought ashore here.
vaporetto Madonna dell'Orto