Andre Brustolon
Baroque/Rococco chiseller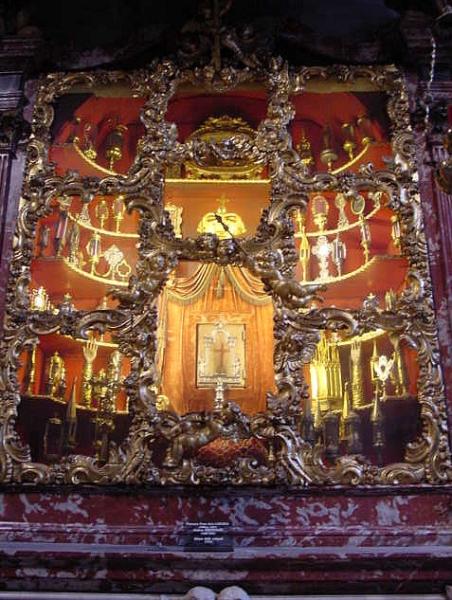 Born in Belluno, then part of Venice's terra firma, Andrea Brustolon (1662–1732) was trained by Filippo Parodi. As a teenager he spent a couple of years in Rome, where he fell under the spell Bernini and was especially taken with Bernini's ornate Chair of St Peter. Furniture as sculpture! Yes! But unlike Bernini, Brustolon's favourite medium was wood, notably boxwood, ebony and walnut.
Back in Venice, Brustolon assembled a team of assistants and starting sculpting elaborate altarpieces, candlesticks and rococo furniture, with arms and legs and chair backs densely carved with figures (Baroque sitters, apparently, always sat bolt upright and never leaned back in chairs, so avoided having allegories stuck up their backs). There are remarkable examples of Brustolon's furniture at the Ca' Rezzonico and in the enormous Villa Pisani just outside Venice at Stra Website.
He also left works behind in Venetian churches, notable the flourishes on the great reliquary in the Frari and the elaborate woodwork and barley sugar columns in the Scola Levantina synagogue in Venice's Ghetto.