Josep Puig i Cadafalch
The Modernista Goth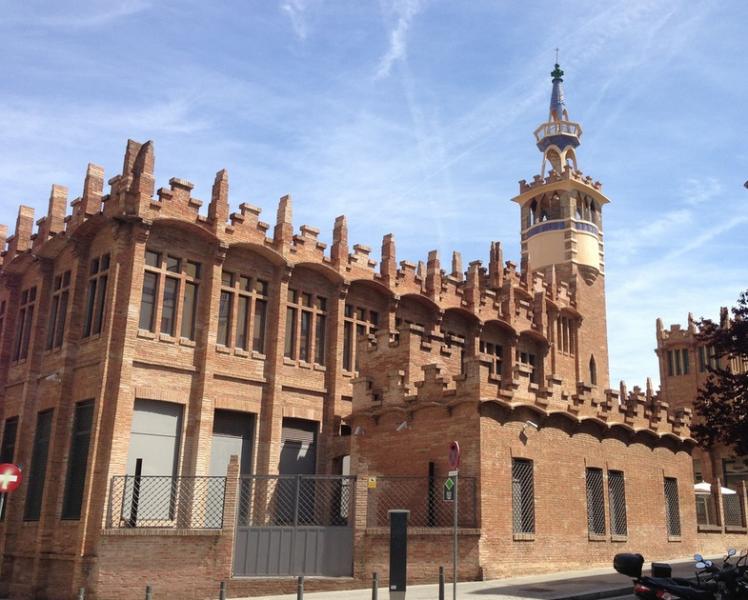 Along with Gaudí and Domènech i Montaner, Josep Puig i Cadafalch (1857–1956) was one of Barcelona's three great Modernista architects, and certainly the most historically minded of the three. An archaeologist and scholar, Puig was the author of a definitive book on the Catalan Romanesque, and also a successful nationalist politician (and sure enough, nearly all of his buildings are adorned with an iconic St Jordi and dragon).
Puig is best known for his imaginative reinterpretations of Gothic—especially the Casa Amatller, one of the landmarks along the Passeig de Gràcia, and the witch-hatted Casa de les Punxes on the Diagonal. His interiors are if anything more rich than the façades. In the 1920s, he modified his quirky personal style to fit into the prevailing Noucentista currents, and his last buildings, for the 1929 International Exhibition, border on the Baroque.
Puig went into exile at the end of the Civil War and returned in 1943, but was never allowed to build or politick again, so spent the rest of his life as the president of the Catalan language institute.
Many of his buildings are outside Barcelona, but these are the best ones in and around the city:
1895: Casa Martí (Els Quatre Gats)
1898-1901: Casa Macaya
1898-1900: Casa Amatller
1903-05: Casa de les Punxes
1904-06: Palau Baró de Quadras (now Casa Asia)
1911: Casa Company
1913: Fàbrica Casaramona (CaixaForum)
1923-28: 1929 Fair buildings and the Four Columns
1925: Restoration of Montserrat's cloister, chapterhouse and refectory