Museu Picasso
Early, late and great works by Mr P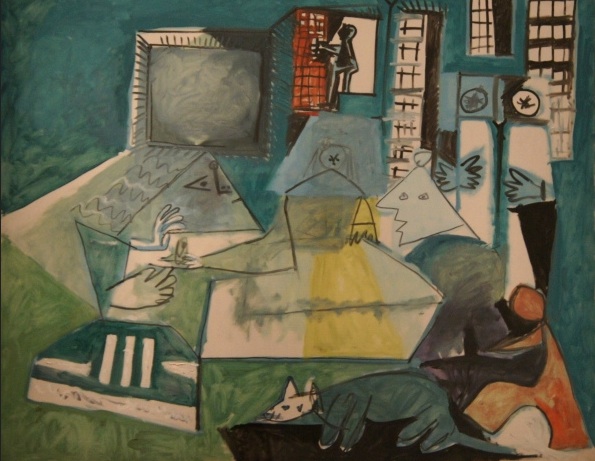 Based on works donated in 1963 by Picasso's old friend and secretary Jaume Sabartés, Barcelona's wonderful Picasso museum on medieval Carrer Montcada offers a key look at the beginning and end of the career of the great 20th century master. Picasso himself added to the collection — in spite of his refusal to have anything to do with Franco's Spain, he always had a special place in his heart for the city of his youth. Try to arrive early; this is one of Barcelona's most popular museums and it fills up fast.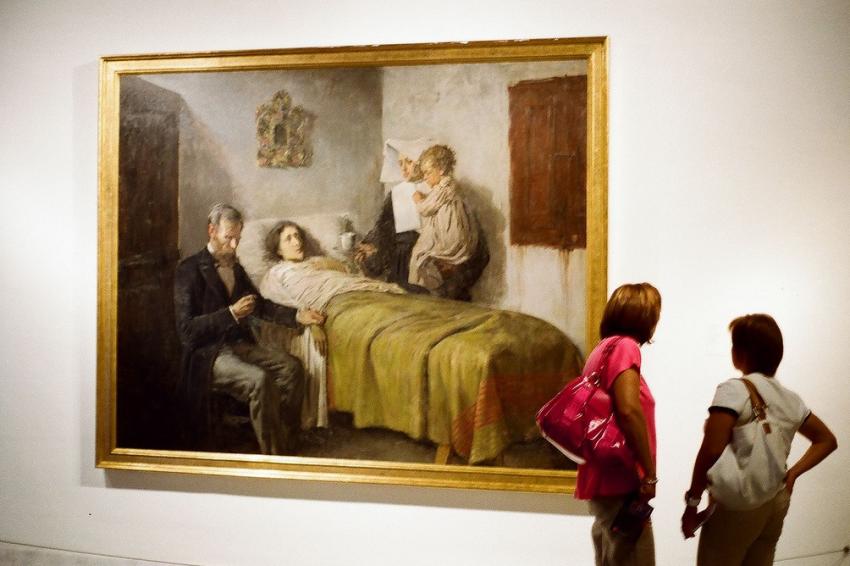 The collection starts way back with the drawings of an eight-year-old in Málaga; even at that age Pablo was so precocious that people believed he was a reincarnated grand master. At age 13 he was admitted to Barcelona's School of Fine Arts in the Llotja where his father taught; his first academic painting here, Science and Charity (1897), was painted at age 16 under pressure from his father to find himself a patron. But instead young Pablo took off on his own, spending a year in Madrid and at his friend Pallarès' village of Horta de St Jean, where he painted the fluid landscapes displayed here; 'all that I know I learned in Pallarès' village,' he would always say.
On his return to Barcelona, Picasso got his first paid commission: a menu for Els Quatre Gats (1900), where he also had his first exhibition in February 1901. Other works depict his neighbours in the notoriously louche, desperately poor Barri Xinès. There are paintings from his Blue Period (1901–4): the Madman (1904) and the touching mother and child of Motherhood (1904), and paintings from his Pink Period in Paris (1905), and the celebrated Harlequin of 1917.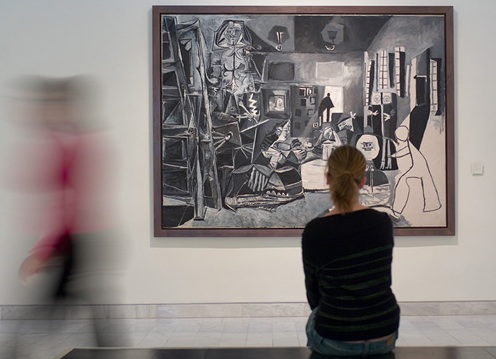 Then there's the series of 44 paintings donated by Picasso on his interpretations of Velázquez's exquisite Las Meninas. Executed between 17 August and 30 December 1956, the series, the result of intense study and artistic dialogue, has been compared to 'the characters and storyline of a serial novel'.
Finally come paintings from Picasso's last years in Mougins, donated by his last wife, Jacqueline. The upper galleries contain etchings entitled La Suite 156, where the erotic fantasies of an old man are combined with a personal interpretations and humorous looks at grand masters from Raphael and Ingres to Degas and Matisse. Temporary exhibitions in the adjoining Palau Meca are excellent.
Carrer Montcada 15-23
Hours Tues-Sun 9am-7pm; open Thurs until 9.30pm
Adm €11 (€14 with a special exhibition); €7.50 ages 18-25 and over 64l free under 18. Free first Sunday of every month; all Sundays free after 3pm
Save time by purchasing time stamped tickets in advance on line from the website, entering at C/Montcada 17. Excellent guided tours in English (free with the price of the entry ticket) take place on Sunday mornings at 11am except in August. Places are strictly limited; book ahead by email (via the website, below) or ringing +34 93 256 30 22 Mon-Fri 10am to 1pm, and meet in front of C/Montcada 23 Sunday 11am sharp with your ticket.
metro: Jaume I
+34 93 256 30 00