Picasso in Barcelona
Was Gaudí a secret inspiration?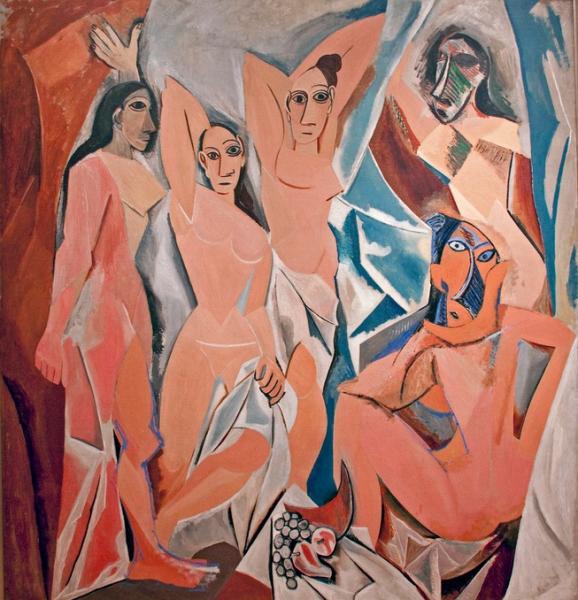 Born in Málaga in 1881 and relocated with his family to an apartment in the Porxos d'en Xifré in Barcelona in 1895, Picasso was one of the very first Andalucians to identify with his adopted city and learn Catalan. From 1895 to 1897 he attended the school of fine arts in the Llotja de Mar, where his father taught. He was singularly unimpressed. 'At 15, I painted like Velazquez, and it took me 80 years to learn to paint like a child,' he said before he died.
Picasso was around 15 when he drifted into the Bohemian artistic milieu at Els Quatre Gats, where he was encouraged by Barcelona's most famous painter of the day, Ramón Casas. Even so, Picasso never had much money in Barcelona and he knew first hand about the impoverished, outcast subjects of his first, 'Blue' Period (1901–4), revealing his 'precocious disenchantment' before he took off to settle permanently in Paris and invent Cubism with his groundbreaking painting of prostitutes from the Barri Gòtic's Carrer d'Aviyò, henceforth known as Les Demoiselles d'Avignon.
Picasso's fascination with Cézanne's studies of structure and form and his interest in African masks were the seeds for his monumental break with the past, but American artist Ellsworth Kelly hit on what may have been another inspiration behind his fragmentation and dissolution of form: the trencadis, or broken tiles, that Gaudí used as an integral part of his architecture. Was that Barcelona's great contribution to modern painting? Only problem is that it's most likely that Picasso never saw the great rooftop installations or even the Park Güell: most were not for public viewing during the time he lived in Barcelona.